Most people tend to focus on help-desk options, but a Service Desk with CRM support may be a better choice. You will get all the traditional functions of a Service Desk with the added help of the customer relationship management product. While some people think it's best to buy two separate products, at ITarian, we believe it's better to use a single product for both needs. Reasons to consider us can include:
Cost
Simplicity
Email workflow
Customer access
Cost
Cost is a big concern for many companies, but shouldn't be the only factor. We provide our product of charge, as well as some other options that can all work together to create the perfect management system. If your budget doesn't allow exclusive license pricing, then consider us, because we offer many of the same features.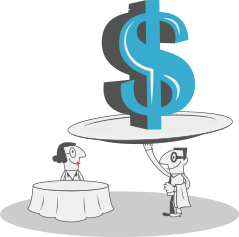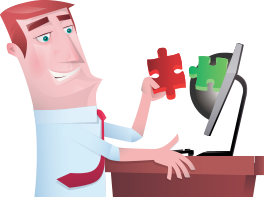 Simplicity
If the system isn't simple to use, you won't use it or won't enjoy using it. Any product should make your life easier, not make it more difficult to complete tasks. With CRM and service desk options through us, you'll get an easy-to-use system that can save time and money.
Emails/Tickets
Whether customers prefer to email in a ticket or use the form provided, you'll get access to them quickly. You can send automated responses so that customers aren't wondering when you'll get to them and will be notified once the task is complete. With all this, you won't have to worry about taking the time to email them or creating tickets on your own based on what information was provided.
Customer Access
Customers or end-users will also have access to the system, which can save you a lot of trouble. They'll get to see our FAQ database, which could solve their problems, and will enter their tickets, saving you a step. contact us today to learn more about our CRM service desk.