At ITarian, we don't just offer valuable and necessary products, both and paid options. We want to help companies understand the process by using flow charts and other options. Our Service help Desk Software can help in many ways, including:
Getting customers self-help options
Allowing customers to create tickets
Keeping agents up-to-date on what's next
Organizing tickets based on needs, such as agents and priority
Keeping all SLAs and other documents together
Overall Process of Handling ITarian IT Help Desk Support Requests
If you're planning on using our service desk software, you may need to know about the processes necessary when handling different requests. In most cases, IT departments aren't run very well because everything is chaos and there is no organization. IT personnel and managers are now trying to make it a little easier by using our product.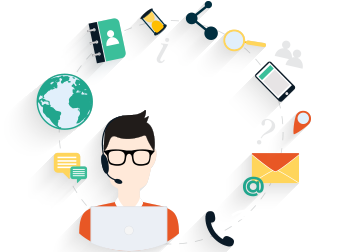 Service Desk Process Flow Explained Step by Step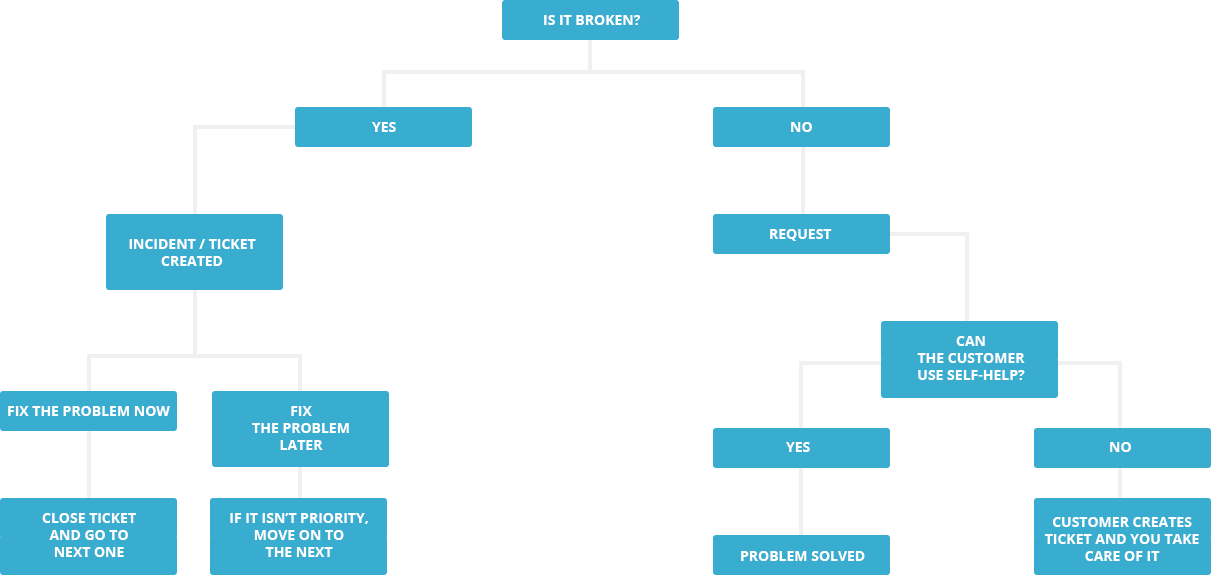 The first step is to determine whether or not the device is broken. If it isn't, it's considered a request and usually, customers can figure it out themselves with self-help options, such as our FAQ database. If so, you don't even have to do anything.
If not, they will create a ticket, which is added to the queue and someone will handle it when they have time.

If it is broken, it is an incident and a ticket is created by the customer technician. If the technician can fix the problem right then or can start working on it, they will do so and close the ticket.
If it isn't considered a priority, they will wait and move to the higher-priority tickets first and then fix the problem.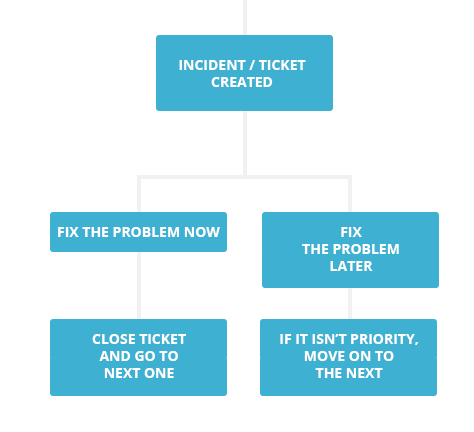 As you can see, with our helpful flowchart, you can better understand the process and how our product helps. Contact us today to learn more.