It also does record keeping, allowing organizations to collect data about their support team's level of service. The data collected is beneficial in improving the company's business processes.
Ticket Lifecycle Stages
A ticket passes through multiple stages from the time it was created to the time it gets resolved. The entire journey of this ticket is known as a Ticket's Lifecycle. Here are the stages of the ticket's life:
New – Ticket is generated.
Open – Support agent will look into the ticket and perform the required action. For example, the agent will assign the ticket to another operator.
In-progress – The agent will resolve the issue raised.
Solved – Issue has been resolved.
Closed – The ticket is closed after the customer has been updated and all actions are completed.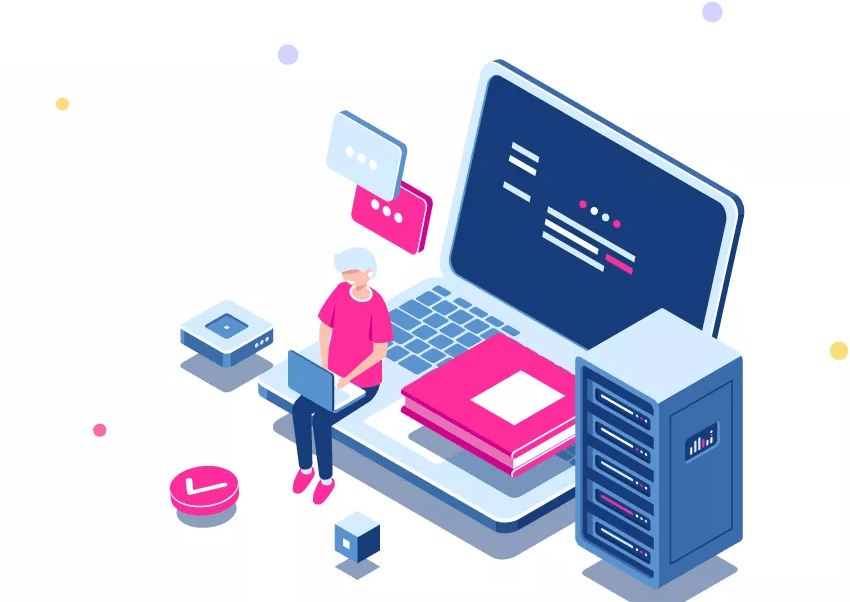 Ticketing System Types
There are different types of ticketing management system that support incident management. Here are the two of them:
1. Basic Help Desk Software
This includes basic ticketing system features and a streamlined customer support workflow. It enables customers or users to access the help desk, request a service, or report an incident. IT support agents can contact the customer and help them resolve the issue. This software doesn't always have extra features like self-service, knowledge base support, or live chat.
2. IT Service Desk Software
Service desk follows the ITIL framework, which focuses on providing IT services and support for users. This software includes a more robust and customizable set of features such as knowledge base access, live chat capabilities, data capture and analysis, real-time reporting, omni-channel support capabilities, and workflow automation.
A Multi-channel Support Ticketing System
Customers want to resolve issues seamlessly on a platform they prefer. For this reason, ticketing systems are designed to connect your customers to your IT support team on all major platforms. This way, customers are able to experience quality service, whether it's through call, email, or a live chat session. The centralized hub also makes it easy for administrators to monitor the support team's performance metrics.
Best 10 IT Ticketing System Software in 2020
Freshservice
HappyFox
HubSpot
Jira Service Desk
Mojo IT Helpdesk
Samanage
ServiceDesk Plus
Vision Helpdesk
Zendesk
Zoho Desk
Benefits of Using an IT Ticketing Software
1. Seamless Interaction.
Helpdesk ticketing systems can simplify interactions between support agents and customers. They also offer multi-channel interactions so customers can use their preferred platform to contact the IT support team.
2. Efficient Ticket Resolution.
Support agents don't need to switch between folders and color-coded tags. As ticketing software can integrate with the support email inbox, incoming emails are automatically converted into tickets. More problems are resolved in a short amount of time.
3. Ticket Prioritization.
Ticketing systems let you prioritize your incoming tickets based on several parameters. Those issues that need immediate response will be addressed first while tickets about minor incidents will be dealt with later on.
4. Agent Productivity.
Ticketing systems have additional features that automate issue resolution. Once the software receives a ticket from a specific email, a preset action can be prompted. This saves the IT support team a lot of time and enhances their productivity. In addition, some helpdesk software also gives users the opportunity to find solutions to their queries from an internal knowledge base.
5. SLAs, Monitoring, and Reporting.
SLA or Service Level Agreement is a contract that sets expectations between customers and service providers to ensure a smooth business transaction. A good helpdesk management system has SLA policies in place. Ticketing systems also have modules for monitoring and reporting to track the IT support agents' activities.
6. Enhanced Customer Retention.
IT ticketing software can enhance the quality of customer support, which makes customers happy. As the level of customer satisfaction increases, they'll continue using your products or services.
7. Self-service Adoption.
Some IT help desk software can detect keywords from the customer's inquiry and use machine learning techniques to come up with the needed solutions. This lessens the workload of your service desk agents, saving much of their time.
8. Service Desk Efficiency.
Ticketing software eliminates inconvenience by putting all customer data, ticket status, priorities, tags, and labels in one central location. Various communication channels like phone, live chat, and emails are available in one platform so your support team can easily manage issues regardless of where they are sent.