Help Desk Vs Service Desk : What's the difference?
An IT Service Desk handles all IT service management related tasks. It serves as a single point of contact between users and IT service management. IT service desks are supposed to handle all IT service management-related issues ranging from computer malfunction to printer breakdowns within a network in a systematic manner and hassle-free manner.
IT service desks implement what are known as "service desk tickets" - which is simply an ordering system of giving a unique id to every IT service management related issue - for seamlessly handling various network issues. Furthermore, these service desk tickets are usually split into 2 major categories: namely, service request and incident request.
As we all know, in IT industry, a "request" is simply another name for "ticket". Because, at the end of the day, network users are "requesting" - in the form of tickets - some service from the IT Service Desk via a phone call or lodging an online complaint using the IT service desk tool. Now, what are service requests and incident requests?
Service requests are simply formal requests, like requesting the IT service desk to upgrade certain software on your desktop. To be more precise, just a mere maintenance service. Whereas incident requests are unplanned interruptions to an IT service, like computer breakdown, printer breakdown and so on, which can have an adverse impact on your network. (Therefore they are known as incidents).
Features of Service Desk Software in IT Industry
In most cases, you will want to ensure the product or company you choose offers these features:
Access anytime, any day with a variety of methods

Online portals to review statuses
Built to empower your IT Help Desk
Show tickets in various categories (closed, priority levels, agents, and more)
Get scripted responses to make it easier to respond to customers
Automatic routing of tickets to the appropriate department/agent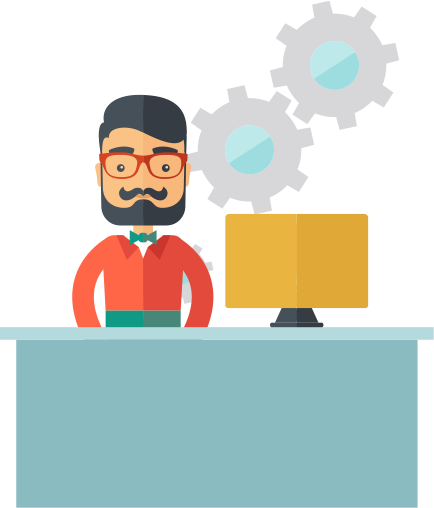 You can set up our product to work with your tool set and processes.
Great for MSPs
If you're an MSP, you can still use our product to help with your customers. Your clients will likely outsource support to you. You can use our system to ensure that tickets get created and completed promptly. Contact us for more information today.
Related Resources: