If you are like many IT professionals, you understand the difficulties of creating service desk processes, which can help make things easier. While the process of creating them can be difficult and time-consuming, the benefits far outweigh the problems. At ITarian, we make it easier to understand why they're important and how to implement them with our product. Your process should include:
What work should be done
Clarify the roles of the department staff
Decide what responsibilities everyone should have
Ensure that data is noted accurately
Generate information appropriately
The processes for the service desk have to be improved upon continually and occasionally redesigned, so they continue being effective.
Why It's Necessary
Companies have to keep resources, including human resources, to a minimum, but continue doing the same great job. Therefore, the roles and responsibilities are necessary so that everyone knows what's expected of them and how to do it. These people are the most efficient and work more productively.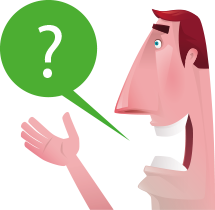 What They Are
The service desk has to manage multiple integrated processes at once to achieve customer satisfaction, whether those customers are end users or clients. Two primary ones include request fulfillment and incident management. With incident management, you will determine the problem's priority or urgency and then decide how/when to solve it. Our product helps because it automatically prioritizes based on urgency and importance. You can always change those priorities to fit your company's needs.
Request fulfillment provides a way for the users to submit their requests. Traditionally, ServiceDesk personnel were required to answer phone calls and input the information themselves. With our product, however, self-service tickets are available so customers can eliminate that step. Our FAQ database can also help users find answers to simple requests, such as password resets. contact us today to learn more.