Technological innovations continue to resurface every day, making it easier for everyone to live a more convenient lifestyle. The same goes for any business operation—small or huge.
Especially now that everyone must adapt to the "new normal' imposed by the COVID-19 pandemic, a lot of companies would find themselves at a complete standstill if something goes wrong with their tech. This only implies that technology plays an important role in a business's daily operations, making it more than just secondary to business needs.
And this is where Remote Monitoring and Management RMM comes in.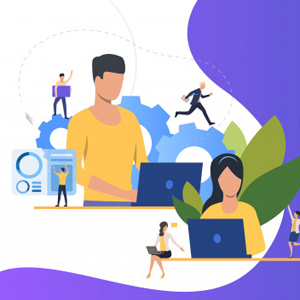 What is RMM?
Remote Monitoring and Management or RMM is a type of remote monitoring software that helps managed service providers (MSPs) to monitor client endpoints, networks, and computers remotely.
It is deployed via "agents" or small software footprints, which are installed on client systems, workstations, servers, mobile devices, etc. for MSPs to acquire remote monitoring capabilities. Then these agents send back client devices' data to the MSPs, which includes machine status, machine health, and more.
Here is a list of its main functions:
Gather details on the customer's computing systems, applications, and software
Generate activity reports and data to MSPs
Provide important alerts and tickets when the need arises
Track network condition
Monitor all endpoints and clients concurrently
Automate planned maintenance duties
Simply put, RMM helps MSPs to monitor machines remotely, maintain them, keep them up-to-date and even get the devices to stay ahead of issues and resolve them remotely.
This is a huge necessity for businesses so they wouldn't have to wait for an actual IT to go over their HQ and resolve tech issues, saving valuable time.
So What Is an Open Source?
Open source basically means that any structure or system of any given work is shared and free for anybody to use. This includes granting anybody the right to change or make improvements to the program.
When talking about an open source RMM, it means getting all the bugs worked out (for improvement purposes) so the programmer doesn't have to do all the work. Additionally, it lets other ideas in on the project with different insights, abilities, and views—just like how free web browsers and programs, such as Firefox, WordPress, OpenOffice, VLC Player, Notepad and many others became popular.
RMM tools have somewhat basic functionality, which makes them suitable for smaller MSPs that manage a very small number of endpoints and provide limited IT services.
Other benefits of RMM Tools
Whether you're just starting in the MSP industry or a mature business that has already seen all the high and lows of the MSP market, choosing to go with the best RMM tool isn't an easy decision.
But here are a few major benefits you should take into consideration.
No expertise needed
RMM is for experienced programmers—but also for beginners. The only thing you need to do to use it is to copy and install.
What's more, it offers a learning opportunity where you'll be able to learn how codes are written and learn about mistakes and how to avoid them.
Better Security
There are people who would refrain from using free software, especially when it comes to running a business operation. One would think that an RMM Software would be vulnerable to malicious codes since it basically belongs to everyone.
However, this exact same reason is why a wide range of vulnerabilities can be explored and discovered by different programmers, which can make the program secure against most attacks.
Compatibility
A lot of public access software programs are designed to work with other programs, making software compatibility both a headache and a big issue.
But you'll find that the majority of open source RMM writers are more than willing to extend their programs with as many users as they can and not keeping them out, removing compatibility as an issue you have to worry about.
Customizable
While a paid RMM tool can bring your company much more benefits, you'll also find that you can only do very limited things with it, not to mention the commitment since you're already paying.
With the right open source RMM, on the other hand, you're free to customize it to your specific situation, including adding attractive features or removing things you do not need or want.
Stability
RMM tools have been around for some time now, allowing users to have years to study, tweak, and make changes for better improvement. You can even find some of the most stable and trusted software programs when you use public access applications, and you can depend on your open source RMM to have periodic updates and fixes.
MSPs that are just starting out could also benefit a lot from RMM tools since there are no software licensing fees and maintenance costs associated. So initially, MSPs don't need to invest heavily in acquiring RMM software to manage their first couple of clients.