In a previous article, we've explained that a Remote Monitoring and Management or RMM software is a tool that helps managed service providers (MSPs) to keep track of client endpoints, networks and computers remotely.
Functions of RMM Services
Collecting details on the client's computing systems, applications, and software
Generating activity reports and data to MSPs
Providing relevant alerts and tickets when the need arises
Tracking network condition
Monitoring all endpoints and clients concurrently
Automating planned maintenance duties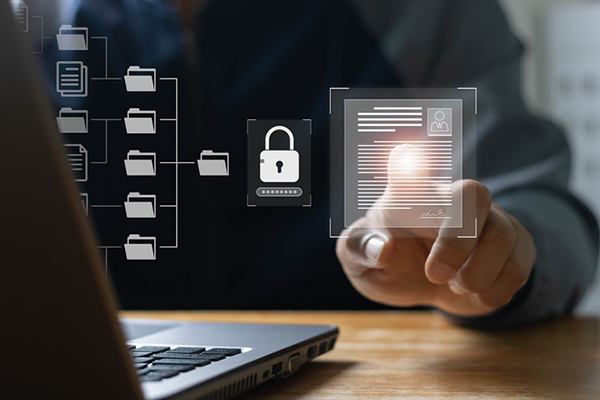 To help you find the best RMM software for your MSP, we've prepared a list that includes free, paid, and Open Source RMM software, which can be run via cloud services or locally on a network server. Read on.
Auvik
Auvik is probably the best RMM software as it is a cloud-based network management software that offers instant insight into a network and automates complex and time-consuming network tasks. In short, you're able to get complete network visibility and control.
Their real-time network mapping and inventory means you can always be updated with what's where even as users and devices you're tracking move.
Auvik also features automated configuration backup and restore on network devices, which means you can prevent network risk with no manual effort.
NinjaRMM
NinjaRMM is the best RMM software if you want to support your clients and manage your IT more efficiently.
It's considered the world's first security centric RMM tool that allows IT professionals to monitor and manage the entire IT stack with full automation—all within a single pane of glass.
Its key features include:
Remote access
Alerts
Patch management
Mobile App for iOS and Android
Reports
NinjaRMM is available for Windows and Mac.
Atera
Atera RMM is widely regarded as one of the best RMM software for MSPs on the market.
It can automatically scan a network for devices and add them to the platform for monitoring. Not to mention that the scanning is nons-stop so any other devices added after the initial setup are also discovered.
Atera also has a ticketing system for managing customer concerns. This enables users to create tickets and track how long they take to be resolved. It has a tickets menu where you can view a list of tickets including performance issues and when the resolution is due. This ticketing system is handy as it allows you to resolve any problems more conveniently.
Last but not the least, the remote access capabilities of Atera are first class. You can access computers, servers, applications, and files remotely via the GUI. You can also remotely access devices from the device view or through a ticket or alert.
Atera's key features include:
Network discovery
Remote access
Alerts
Ticketing
Integrations, such as QuickBooks Online, QuickBooks Desktop, Xero, and more.
Automation
SolarWinds RMM
SolarWinds® RMM® is a cloud-based IT solution that allows MSPs to easily deliver valuable technology services within hours instead of weeks or months.
It has exceptional graphical dashboards that put alerts front and center so you can focus on what needs you most.
Its built-in remote access and security features also help users to support and protect their IT from day one.
SolarWinds RMM is one of the top RMM software on the market as it has a custom pricing model, which you can request from the company directly. It's available for download as Android and iOS mobile apps to allow users to manage issues anywhere.
Its key features include:
Discover network devices
Generate reports
Patch management
SNMP monitoring
Remote access
Domotz Pro
Domotz is the premier RMM platform for IoT.
They provide a powerful network management tool for MSP's, Integrators, Security Professionals, and Business Owners.
The program also comes with an impressive range of integrations across a range of providers, such as Slack, Webhooks, Cisco, Belkin, Sonos, Google Sheets, Excel, and more. Alternatively, you can use the open API to build custom integrations. The wide variety of integrations enables Domotz Pro to be compatible with different environments.
This tool cost-effectively allows a complete solution that manages and monitors a user's customers' networks with plug and play setup, a friendly UX, and a comprehensive feature set, which are all accessible from any desktop browser or mobile device.
Its key features include:
Automated network discovery
Network scans
Network topology map
Custom alerts
Open API
LogMeIn Central
LogMeIn Central is considered one of the best RMM software products as it is a pure, cloud-based remote monitoring and management solution that allows IT professionals to effectively monitor, manage, and secure their endpoint infrastructure.
​Whether your production is scattered across the globe, LogMeIn Central can provide you with IT organizations that have the speed, flexibility, and insight needed to boost productivity, reduce IT costs, and mitigate risk.
Choosing the best RMM software
Managing a remote network isn't as easy as it sounds. The challenges of maintaining visibility over device performance increases when you're not on-site, which is why the best RMM software should be able to give you the highest amount of visibility possible. This way, you're always prepared to deal with the latest performance challenges and security threats in your company.