Top Functions of a Network Monitoring
Network monitoring needs to be proactive. It has to identify bottlenecks and performance-related problems before these blow up into a major issue with the network. This is when proactive monitoring comes in.
There are five essential functions of a network system monitoring that organizations should look for and evaluate in a potential provider. Knowing these functions also makes it easier for users to see why such a system is worth investing in.
Discover everything in the network using the network monitoring system
Network monitoring starts with making an inventory of every device or software application connected to the network. These devices often include routers, servers, firewalls, switches, printers, and more.
Even if the organization is relatively new to the idea of using a network monitoring system, they can still get guidance from the monitoring templates on keeping an eye on devices. Once the system has discovered everything in the network, it then gets on the next critical task - giving each device a specific role. These roles often vary by vendor and type.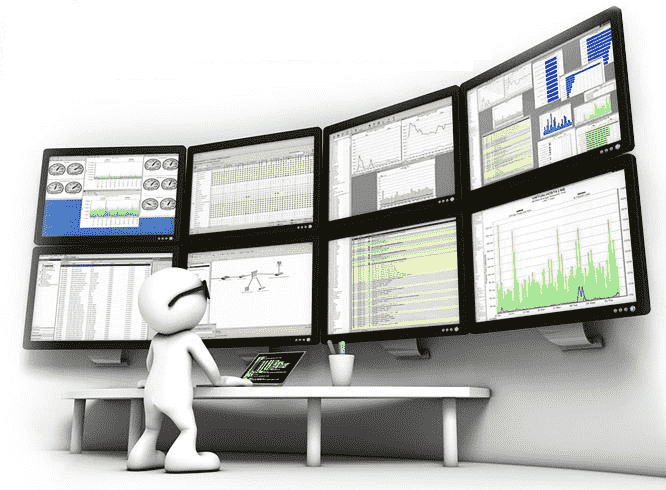 A good monitoring system will do more than just discover devices. It should also pinpoint how each device is connected to one another and to the network. This would help in identifying what devices are affected when a switch is down, for instance, allowing admins to resolve the issue faster.
Develop network visualizations
Creating a visual map of every single part of a network facilitates the identification and resolution of a network issue. It can save time and effort as well, something that a network monitoring system can provide. This is certainly better than guessing what wires are connected to what device when admins look at the network wiring closet.
Network monitoring systems help create a visual network map, which includes devices and the latest status of each one. However, this might take time as some systems may manually process the mapping itself.
Monitor the network
As mentioned earlier, a network system monitoring assigns roles to each device, but admins can modify these roles as needed or even develop new ones.
Those who manage networks might want to monitor performance using top metrics, such as CPU, ping availability and latency, disk and interface usage, and memory. Other monitoring systems might also keep an eye on hardware components, such as the power supplies, fans, and the wiring closet's temperature. Some also track network services, including FTP, HTTP, and TCP/IP.
Reliable network monitoring systems know the importance of providing performance metric visualizations in real-time. They do it to keep the network admins on their toes and let them know if something is about to go wrong before an incident occurs.
Prompt alerts from the network monitoring system
Aside from counting on the visualization of the performance of each part of the network, alerts also play a key role in resolving problems more quickly. Monitoring systems can notify users via text, email, and logging into the interface.
Sending quick alerts to the admins allows them to address the problems before they have a major negative impact on the customers and the business in general. A network monitoring can notify you that a router has more than 80% CPU utilization, or at whatever threshold you want to set for the device. This would alert the admins to check the said router before it completely fails.
Not all metrics that crossed the thresholds, though, should be treated as a problem. Those that exceed the limit for a few seconds or even minutes at a time are often a part of normal fluctuation during peak usage. To avoid getting alerts from minor fluctuations, monitoring systems often set thresholds with a time element. If a device's CPU utilization, for instance, has crossed the 80% threshold for over 10 minutes, then it should trigger an alert. Thresholds should also be set differently during off-peak hours, such as during the night or beyond business hours, to prevent alerts from getting sent mistakenly.
Reporting to ensure SLA delivery
Network admins have to design, analyze, and modify the network, then repeat as needed. To do all these, they need access to both current and historical reports from the network system monitoring.
Reports allow admins to check whether the current network designs delivered the expected results, pinpoint trends that could affect the network's performance as required by its users, diagnose the problem and resolve it quickly, and show proof that every single provision in the SLAs has been delivered.
With a network system monitoring, it will be easier to discover all the devices connected to the network, map out and visualize each one, monitor performance metrics, get quick and accurate alerts, and prepare the necessary reports. Investing in the system will take the load off maintaining a network and make the task more efficient and rewarding.
EDR is a kind of software used to prevent, scan, detect and delete viruses from a computer.
Learn how endpoint detection and response (EDR) provides continuous endpoint monitoring and analytics to quickly evaluate and respond to cyber threats.
What Attracts Organizations To Open Source RMM