With RMM software, you can monitor customer IT infrastructures and endpoints remotely, saving MSPs time, money, and resources. Instead of having MSP staff go to customer locations, they can determine the health of devices and networks inside their offices. They are also able to handle several accounts in real-time and quickly address any issue through a single dashboard. RMM software can also automate mundane tasks, such as installing software updates.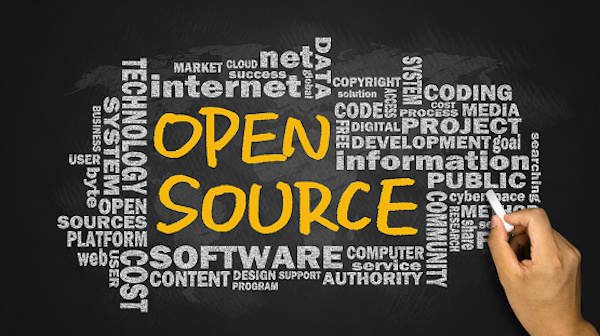 What is the difference between paid and open source RMM software?
RMM tools have paid and free versions. Paid tools have most, if not all of the functionality needed to monitor and manage clients' IT environments. On the other hand, open-source RMM only has the basic functionalities and they can only manage a few endpoints. This software is ideal for MSPs that are just starting out because they don't charge you with software licensing fees and maintenance costs. Here are some examples of open-source RMM software:
Pulseway
Pulseway is a remote monitoring and management solution that is used by MSPs and IT departments to manage clients' entire IT environments. It is both user-friendly and easy-to-deploy. Pulseway RMM can monitor, detect, and resolve IT issues the soonest time possible. It enables technicians to gain visibility of a company's assets, endpoints and installed software through its dashboard.
Other functionalities of Pulseway RMM include advanced automation, remote desktop, application monitoring, OS patch management, custom reports, complete command traceability, email notifications, and a lot more. They also offer add-ons for endpoint protection, business management, and backup & disaster recovery to empower your IT stack, although it comes with an additional cost. It supports more than 3,900 customers worldwide who proactively manage their own and their client's IT infrastructure.
Site24x7
Site24x7 has a unified cloud monitoring system, which can be used by DevOps and IT operations belonging to small to medium-sized organizations. This tool monitors the experience of users while they browse websites or open applications using desktop and mobile devices. It also has in-depth monitoring abilities for servers and network infrastructure, which allows MSPs to troubleshoot issues immediately.
ServiceDesk Plus MSP
ServiceDesk Plus MSP is an IT Service Management (ITSM) software. It offers open-source software that is designed to help MSPs start their business profitably and efficiently. Its standard edition contains features such as ITIL incident management, billing, remote support, as well as extensive reporting and dashboard capabilities that handle the lifecycle of IT help desk tickets.
ManageEngine OpManager
OpManager is a network monitoring solution that helps measure the health, performance, and availability of all equipment, switches, routers, LANs, and firewalls in one's network. This tool makes sure that your IT environment is running smoothly with its performance parameters. It also has a role-based dashboard for a centralized view of the entire network, custom notification profiles, intelligent alerting, and workflow automation. OpManager can be scaled up to meet the whole IT team's management requirements.
When your company uses this software, you won't have to worry about troubleshooting device problems. It also has beneficial functions that allow you to monitor your client's IT network more efficiently.
OptiTune
Businesses have a wide array of desktops, mobile devices, and servers. When a company expands, these machines will likely multiply, and it may be difficult to handle them all. OptiTune provides one of the best solutions that MSPs can use. It has been specifically designed to optimize IT management efficiency and simplicity in any operation of any scale.
It enables you to manage all your organization's computers, ensure that each has the most recent updates, reveal infestations of malware, install the latest version of applications such as Microsoft Office, and recognize which computers are overloaded.
ManageEngine Desktop Central MSP
Desktop Central MSP is a remote monitoring and management software suitable for MSPs of all sizes. It helps IT administrators remotely control and manage their customers' devices, including desktops, laptops, servers, and mobile devices.
ITarian
ITarian offers open-source RMM that can control client endpoints, networks, and computers remotely through a centralized console. It provides the latest information about the user's network and devices. Using ITarian RMM, MSPs can deploy patches and updates remotely, install and customize apps, troubleshoot problems, and more.
Final Thoughts
When shopping around for open source RMM, you must check out all the available products on the market first. Come up with as many possibilities with your team and have your technicians decide whether they can accommodate your requirements.