In the past, many small and medium sized enterprises outsourced their IT support to a centralized help desk service where different reactive tools assist end users. However, this resulted in inefficiency, which meant that every time an IT problem crops up, a technician will have to go to the client's site to fix it. In addition, the helpdesk would spend hours on the phone talking to a client to troubleshoot an issue.
With many businesses depending on technology nowadays, this outdated approach is no longer enough. RMM or Remote Monitoring and Management platform has been introduced to allow Managed Services Providers (MSPs) to efficiently monitor the performance of endpoints and other IT assets remotely. From a single device, client's IT environment health is tracked, devices are accessed remotely, and patches are deployed.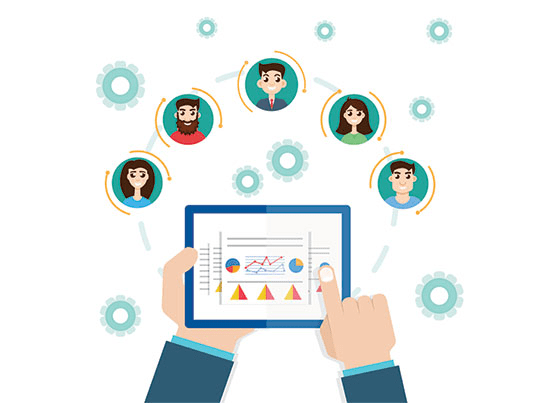 When choosing which Best RMM tool for enterprise, here are some key factors that you need to consider.
1. Policy-Based IT Automation
It is imperative to harness operational efficiency when growing a profitable managed IT service. However, it can be tricky to expand your services, provide customer satisfaction, and maximize your profits all at the same time. By automating routine IT tasks such as software deployment, patch management, and server maintenance, your RMM can create new policy-based automation procedures that streamline IT processes.
Typically, RMM tools provide basic scripting engines. An effective, best in class RMM software can help MSPs ramp up their performance by offering a place where they can get pre-built and tested automation scripts, monitor sets, templates, and reports. The tool can provide a script editor to enable users to customize the script when necessary. Iit will also let you execute scripts from different tools including desktop or web app, mobile app, service desk, etc.
Policies lead the automation process and define elements such as the scripts to be executed, the schedules to be assigned, the group of machines to be automated, and the monitor sets to be used. By standardizing processes, you can guarantee that all devices in a given group run the same maintenance processes on the same schedule, capitalizing system uptime. With streamlined policies, best practices are consistent throughout your environment.
2. Software Patch Management
As cases of cybersecurity continue to rise, it is vital than ever to make sure that the software on your endpoint is always updated. As MSPs grow, software patch management may become too difficult to handle because of the number of endpoints and patches released regularly.
High quality RMM solutions automates the patch management process for both on-network and off-network devices.
They also provide insights of the patch status of the software on each endpoint, letting the administrator know that everything is current.
Top tier RMM solutions should not only update Windows and macOS, browsers, and third-party applications, but also configure several different Windows Update Group Policy options.
3. Seamless Combination with Other IT Tools
If you are looking to resolve a ticket in your helpdesk software, you need to access the machine that needs immediate attention. Using RMM solution will allow you to accomplish this remotely. You may also need detailed IT asset information about the device to resolve the ticket, so you will have to log in to your IT documentation software to obtain the information. That's a lot of applications needed to fix one minor issue.
Integration of RMM and other tools could help organizations drive better bottom-line profits. Although some tool integrations do not function as advertised, an RMM tool that is seamlessly integrated with other software delivers good results.
4. Improved Security
RMM platform offers more capabilities other than routine tasks. It works well with the antivirus/antimalware solutions to keep endpoints secure. Given the increase in digital threats and scams, most businesses expect their MSPs to protect them. Meeting these security needs is important to protect the reputation of enterprises. To ensure the security of their clients' IT infrastructures, MSPs must implement and maintain antivirus and firewall solutions. Merging antivirus solutions with RMM software helps you manage and protect endpoints.
5. Scalability and Ease of Deployment
When choosing RMM software for enterprise, it is important to factor in its ease of configuration and deployment. As your company expands, so do your endpoints. Your RMM platform should be able to scale up quickly to serve a much wider client base in the long run.
Final Thoughts
As the number of endpoints connected to the network multiply, it's imperative for MSPs to monitor and manage them efficiently. With the best RMM solution for enterprise, MSPs can easily do this. Choose RMM software offered by Itarian. It keeps track of the status and health of users' networks and devices remotely from a centralized console.