Top Free Remote Monitoring and Management Software
Running a business comes with the responsibility of resolving technical issues in real-time because it could heavily affect your business operations. Every second that you're in downtime means lost revenue or client trust.
That's why a reliable remote monitoring and management software (RMM) is essential to help your business to monitor client endpoints, networks, and computers remotely.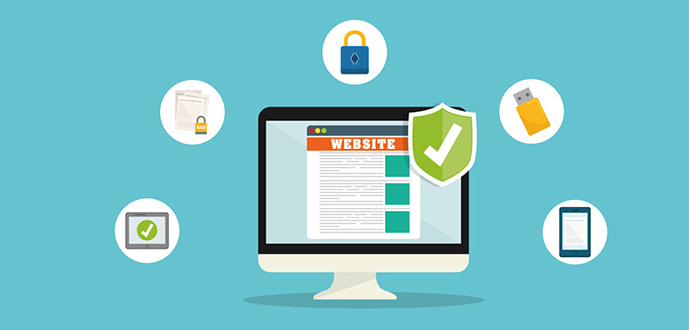 How does it work?
RMM is deployed through small software footprints with the purpose of allowing managed service providers (MSPs) to acquire remote monitoring capabilities.
In addition, here are some of its major functions:
Gather details on the client's computing systems, applications, and software
Generate activity reports and data to MSPs
Send out relevant alerts and tickets when the need emerges
Track network condition
Monitor all endpoints and clients concurrently
Automate planned maintenance duties
But did you know that the best remote monitoring and management software doesn't always have to be a paid version?
Let us share with you our top free RMM choices:
Atera
Atera is the ultimate all-in-one free RMM solution for both MSPs and IT service providers.
It includes everything you could possibly need, such as full RMM, built-in PSA, free remote access, patch management, IT automation, alerts, helpdesk, ticketing, chat reports, billing and so much more!
LogMeIn Central
LogMeIn Central is a pure, cloud-based free Remote Monitoring Management solution, which allows IT professionals to effectively monitor, manage, and secure their endpoint infrastructure.
LogMeIn Central could provide you with the speed, flexibility, and insight needed to increase productivity, reduce IT costs, and mitigate risks, no matter if you're managing remote employees or endpoints across the globe.
NinjaRMM
NinjaRMM is an all-in-one free RMM platform that combines powerful, time-saving functionality with a built-in, easy-to-use UI that MSPs and IT pros fall in love with.
NinjaRMM can help you increase your business efficiency by integrating monitoring, alerting, patching, antivirus, backup, and IT automation all within a single pane of glass.
Kaseya VSA
Kaseya VSA is an integrated IT systems management platform that you can leverage across different IT disciplines to streamline and automate your tech services.
This RMM software combines key management capabilities into a single platform and can help you make your IT staff more productive, your services more reliable, your systems more secure, and your value easier to show.
ESET Endpoint Security
ESET Endpoint Security is a RMM Software that offers multiple layers of defense and has the ability to detect malware before, during, and post-execution.
Its cloud-based or on-premise cybersecurity management platforms enable the deployment, management, and fulfillment of a reporting role for security incidents, as well as the overall performance of ESET security solutions installed within the company network.
The solution is offered as a service without the need to buy, install, or maintain additional hardware, which means reducing the total cost of ownership and allowing you to concentrate on other important tasks.
SolarWinds Remote Monitoring & Management
SolarWinds Remote Monitoring & Management offers an inclusive set of tools to secure, maintain, and improve your IT operations throughout your client networks despite complexities and sizes.
SolarWinds Remote Monitoring and Management's advanced patch management, AV, and web monitoring features deliver full-spectrum security against modern malware and other cyber attacks. This is a next-level security feature that can help your business remain aligned with even the most sensitive verticals compliant with regulations, such as HIPAA.
Lastly, this RMM Software is also capable of analyzing more than 5 million endpoints—its whole customer base—at once to immediately detect arising threats and other concerns and use those insights for more full protection with predictive analytics features.
SolarWinds N-central
SolarWinds N-central is a free RMM that can remotely monitor and manage devices, as well as complex networks. Built with security in mind, N-central provides the visibility and effectivity you need to scale.
Its major benefits include:
Proactively monitor everything on your customer networks and not just servers and workstations. Not to mention that it could troubleshoot quickly.
Stay on top of threats with features, such as MFA, antivirus, integrated endpoint detection and response, data backup, disk encryption, email protection, as well as password management.
Automate typical tasks through Rules and Filters to customize policies by customers, site, or device type to get the accuracy and control you want.
Auvik
Auvik's cloud-based network management software can help you keep your IT networks around the world running optimally.
By automating and simplifying network management, this free RMM can help your business increase efficiency and capacity while protecting it from network risk at the same time.
Domotz
Domotz claims to be the premier RMM software for IoT. They offer powerful network management software for MSPs, integrators, security professionals, and business owners.
This free Remote Monitoring Management is a comprehensive solution that can cost-effectively manage and monitor your customers' networks with plug and play setup, a friendly UX, and a comprehensive feature set, which is accessible from any desktop browser or mobile device.
Choosing the right free RMM is a great decision if you're not exactly sure what you need or simply to "test the water" and get familiar with some options before going with commercial software you want to invest.