Given how digital the world of business has become, it's important to stay online. This is why businesses need network monitoring solutions to notify administrators whenever the network is down or shows problems that may lead to downtime. Figuring all of these while running a business isn't easy, and even if there is a team of IT staff monitoring the network, you can't expect them to do everything manually.
Investing in network solutions will give the business a few crucial benefits that will make managing the entire network so much more convenient.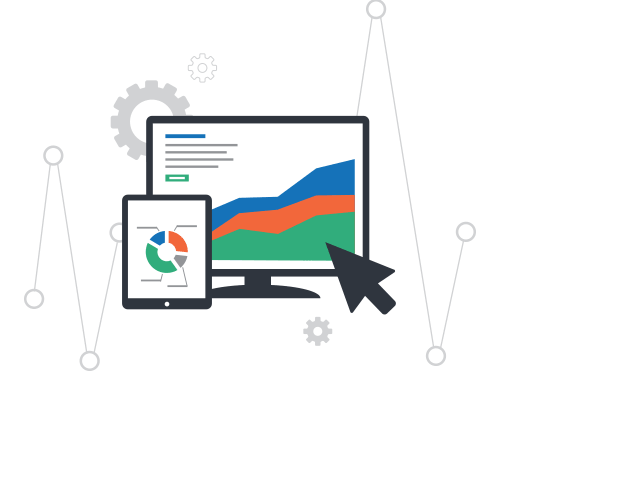 Monitoring Solutions for Regulation Compliance
Network administrators used to focus only on complying with service level agreements and ensuring customer satisfaction. But things have changed and regulatory requirements have come into the picture, which calls for the use of a network monitoring solution.
Businesses can see how their network is performing and even get an analysis of all the data coming in through proper network monitoring. They will have access to continuous monitoring, real-time topology information, secure channels, and more to help you keep the network's performance at its peak.
Check Key Metrics with Network Monitoring
When an organization uses network monitoring solutions, they will see performance analysis, fault monitoring, cross-stack network data correlation, availability monitoring, and network path analysis. These pieces of information are necessary in performing network troubleshooting on the spot or preventing an issue from occurring.
Performance Optimization and Network Availability
Through network monitoring, network monitoring tools can gather data about the network that will alert administrators to specific issues before they even happen. This helps keep business flow disruptions to a minimum and the business website fully online and accessible to the customers.
Smoother Change Management
Upgrading is a critical change in managing an IT infrastructure, and it'll be easier to know when to usher in that change by monitoring the network. If the current IT infrastructure can no longer cope with the size and speed of the business and its transactions based on the performance benchmarks, then it's time to change things up. Just make sure to document everything in case a reversal is needed.
Find Root Causes of Network Issues
Troubleshooting can be a time-consuming process if the IT staff don't have data to back them up, data that they can get from network monitoring solutions. Using these data about the network, businesses can compare these with other critical key system performance metrics. If you're the user, a visual correlation will help you pinpoint the cause of the problems in the network and find the right troubleshooting process instead of pulling a trial-and-error method.
Cost-effectivity
Network monitoring solution can show business users a complete list of all the servers and other devices that belong in it. Knowing what these equipment are can help whoever's managing the budget to decide whether the organization can afford the upgrade or not. This is a cost-effective way to determine whether an upgrade is necessary and if it is, how to do it while keeping the expenses within the budget.
Become Proactive
When the network monitoring solutions are at work, it will be easier to map devices, wireless coverage, key performance metrics, and everything else in the network. This can help the IT staff anticipate problems before these significantly affect the network.
Since everything can be automated, it is easy to set automation for notifying, forecasting, and reporting. This can make planning ahead to ensure the network's optimum performance. It also prevents emergency repair that may lead to costly purchases of equipment that could have been avoided with proper monitoring and forecasting.
Network outages can be expensive for businesses when you consider losses and the loss of the customers' trust, not to mention the reduced productivity when both internal and external operations are disrupted. If you don't want your business to be weighed down by the costly impact of network failure, even if it's just for a few seconds, it's time to boost your IT infrastructure with network monitoring solutions. Doing so will give your business access to the benefits mentioned above and continue to do so in the years to come.
To keep your system secure and protect your privacy, you need to install an EDR software, designed to detect and remove malware.
Open Source Network Monitoring
open source network monitoring tools