Arriving at a decision would be easier after comparing both closed source and open source network monitoring tools. It is important to look at some key aspects that will be used as the bases of comparison. These include performance, customization, support, and price.
Closed Source Network Monitoring Tools
Closed source software are commercial options from paid developers. Here are the things that enterprises can expect from this option:
Performance.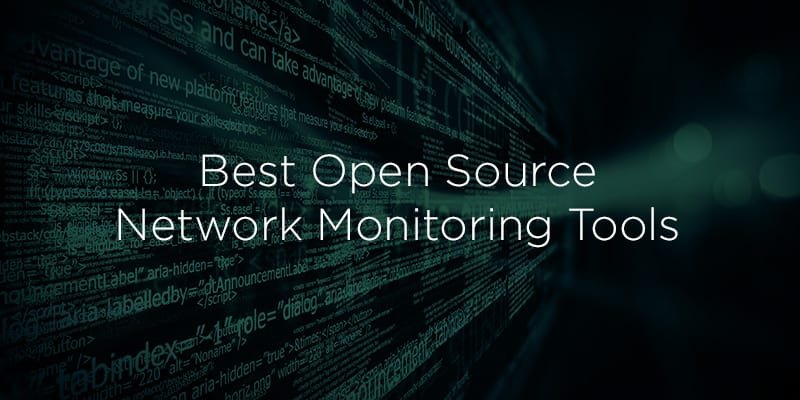 Closed-source network monitoring software is proven functional and easy to upgrade once new versions are available. It is the product of a devoted team of developers working to improve and update its security and functions. Many closed-source network monitoring tools also act as a comprehensive solution to businesses, with multiple features built into them.
Business owners worried about adjusting to the network monitoring software don't have anything to be concerned about. These closed source options are often more user-friendly than open source network monitoring tools. It makes them attractive to less tech-savvy business owners and managers and small businesses with limited IT staff.
Customization.
This can be considered a downside to closed source software as it limits their flexibility of use because the coding is fixed. No one can modify its code, so it needs to be used and taken as it is, no customization possible.
Technical support.
This puts the closed source option at an edge because of the excellent technical support. It has customer support agents available, possibly 24/7, which means issues can be resolved quickly. On top of this, closed source software developers tend to provide detailed documentation of their FAQs answers and solutions and access to associated forums.
Price.
Unlike the open source network monitoring tools that are available for free, business users have to pay for the closed source option. Some developers might offer a free trial, but users have to choose from different payment packages after that.
Open Source Network Monitoring Tools
Businesses that are barely getting by or are still in the process of getting on their feet may prefer the low-cost or even free option offered by open source network monitoring tools. These open source software can be viewed, modified, and shared by organizations and users. This means that a lot of developers worldwide can access it and let these tools evolve.
Performance.
The open source software's performance is based on the community of developers' ability to improve and modify the source code to meet the users' needs. They usually require constant updates, patching, and improvement.
Customization.
This is probably the biggest benefit of using open source network monitoring tools. Users can modify it to suit their needs, although the customization may entail quite a lot of work in integrating into the business' existing systems.
Open source network monitoring tools work best for businesses with a dedicated IT staff that can attend to all the coding needs to customize, develop, and maintain the software. It is up to the IT team to configure the network monitoring tool's open source code so it can provide accurate information about the network's performance, health, and capacity.
Technical support.
While some open source software may only get support through online articles and forums, some come with a robust and responsive community of developers. It would help businesses to find only open source network monitoring tools with an active support community.
Price.
Open source tools are available for free, which makes them huge sources of cost savings for businesses. However, there might be fees for access to more functionalities and features.
It would be best for businesses to take their time in choosing whether to go for closed source or open source network monitoring tools. This comparison should be an excellent way to start the decision-making process. Because most open source software platforms are free of charge, this makes them ideal for new businesses that are still trying to establish themselves, those recovering from financial troubles, and those with an excellent IT team that wants the flexibility of a highly adjustable code, among others.
Businesses that are the most concerned about cost and flexibility are likely to go for open source network monitoring tools. As long as they have a quick-acting IT team to attend to the open source software's coding needs, it will go a long way in making this type of tool work for the business and its customers. Once they have decided to use open source, it will be easier to download one online so try it today!
Open Source Monitoring Solutions