If a server crashed or the network went down, it seems natural to call for technical assistance to troubleshoot the issue and find what caused the problem. But if this initial probing does not succeed, it only seems reasonable to contact a specialist to resolve the issue. The good news is that organizations don't have to call in technical specialists only when something goes wrong. They can pay for MSPs who should be able to access the client's network data through the RMM. MSPs with limited budgets can definitely count on the open source RMM for help in handling their clients' network monitoring.
Now, what makes this open source monitoring tool bankable to organizations?
Open Source RMM Is Free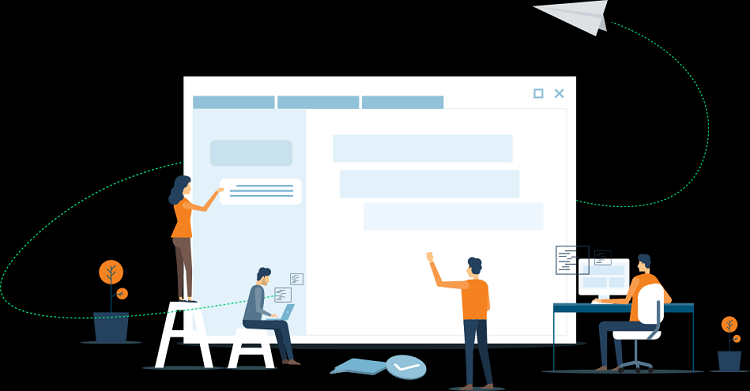 Open source means it is a free application. This is the biggest factor that attracts MSPs and other organizations to open source RMM. They don't have to bother with licensing fees and instead spend what budget they might have on customizing the software to their needs. This also makes it a cost-effective solution for MSPs that are just starting out.
Some might wonder whether this is just a trap waiting for them to spend more on things that might not work, but it is a different story with open source RMM. Providers that offer this free application do so because they want to prove their tool's worth to customers and prospects like you. They want to earn the customers' trust first by showing them firsthand how this monitoring tool can help organizations.
Once trust is earned, it makes it much easier for customers to decide that they want more and show a willingness to pay for licenses for additional protection. They know that the tools work because they have seen them do so with the open source version.
Open Source RMM Offers Security
Being open source should not be equated to lacking security. Hackers may indeed target open source applications, but there is a whole community of developers behind these tools that can help strengthen their security. These developers can explore, monitor, find, and protect the RMM from most types of attacks.
Open Source RMM Can Be Customized
Ironically, those who are paying for their software don't have the freedom to do whatever they want with it to suit their needs. Copyrighted applications cannot be customized, unlike open source RMM. If the RMM does not have the functions that the MSP needs, it is easier to add new features or remove ones that are not exactly useful.
Open Source RMM Works for Novice Users
Customization is available to open source application users, but it does not mean that only expert programmers can use RMM. It is also suitable for beginners who are willing to learn a bit of programming or ask developers to customize it.
Open Source RMM Providers Compatibility
Many open source programs are developed to be compatible with various programs. They are designed to attract as many users and developers as possible because the more participants there are, the better it is for the open source RMM programs.
Since there are no contracts to adhere to, organizations that use open source programs like RMM are not bound to use open source programs for years. This means that they can discard the program if it doesn't work for them, which they cannot do with a paid and expensive program.
Open Source RMM Promises Stability
They are free to use RMMs that have been in use for years for business. This shows how stable these open source programs are even if they are offered for free.
Security software providers that produce open source RMM can still earn money for selling more advanced protection to their customers. They don't oblige the users of their open source solutions. However, customers who finally see the value of the free RMM know that they will get even more value from the paid versions of the program. Through their open source versions, MSPs and other organizations that want to use RMMs can see for themselves how it works.
An open source RMM has a lot to offer. Just make sure to use a free version from a trusted IT solution provider and explore what else they have to offer to make the most out of their service.
An EDR is a program designed to detect and remove viruses and other kinds of malicious software from your computer or laptop.
Open Source Network Monitoring Tools