There's a lot of workstation existing within an organization and managing each of those desktops is tedious. Fortunately, with Windows desktop management software and other monitoring tools, administrators are able to examine and carry out processes without difficulty.
All desktops and devices in a business environment must be fully operational and updated with the latest software to ensure seamless functionality. But how do you make this happen? Let us take a closer look into some ways on how you can enhance your desktop management.
1. Identify your resources
As organization's resources and employees are sometimes dispersed geographically, it can be difficult to keep an eye on all of your assets. Not knowing the complete inventory of your computers can directly affect efficiency. Also, if you don't know your resources well, your equipment could go missing or stolen, or even be used for illegal purposes.
But knowing your devices isn't enough. You also need to be aware of the type of machine you have and their purpose. When you have an idea of your resources, you can allocate your unused equipment to areas that could increase your productivity. To facilitate this task, you can opt for Windows desktop management software or other asset management tools.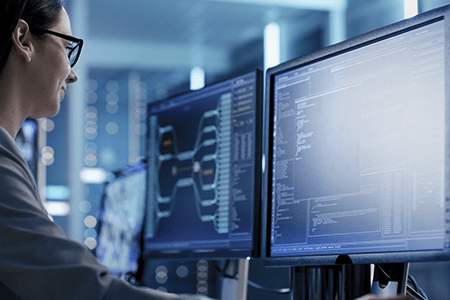 2. Consider using remote management approach
It is normal for companies to face issues related to software and hardware. However, resolving each one of them can take a lot of time especially if you have a large setup. Your IT technicians will be troubled to go from desktop to desktop in order to resolve the problems.
Using a remote Windows desktop management software will be helpful in this case. It allows you to control all the connected desktops from a dedicated work area. Your IT department can monitor and foresee major problems before they occur, and put in place measures to avoid disruption or downtime.
3. Check your helpdesk queries
Helpdesk needs to be positioned at a visible location on the workstations responsible for managing devices in a company. This way, technicians are alerted quickly when there are queries and they can address them in a timely fashion. It doesn't only save you time; it also keeps your employees satisfied. Helpdesk software enables your staff to send tickets related to tech problems as they encounter them. Furthermore, helpdesk can observe trends and create reports about them. This is beneficial in improving the processes of an organization.
4. Customize software installation
Years ago, the practice is having a standard set of software installed on every desktop in your company. However, times have changed, and a piece of software used by one person now might be useless to another person. That said, it is ideal to designate a certain set of software per team rather than an entire organization. This saves your company money and time that could be otherwise used for other investments. Meet with your department heads and ask them the specific software they need.
5. Communication is the key
If you want to have an effective desktop management environment, communication is important. Communicate with your staff the latest techniques and solutions related to desktop management so that they are updated and ready to troubleshoot any issue that comes their way. In addition to this, you must inform employees before installing a software or making a system update so they can prepare beforehand and don't end up losing important data. This is also applicable when running maintenance.
6. Implement automation techniques to save time
To keep up with the demands of the modern business landscape, you need to adopt automation of various techniques to ensure seamless processes. You should deploy applications within your environment that offer technical support, handling any arising problems. Windows desktop management software can help you in this regard. Your staff doesn't have to make helpdesk calls every time a software experience glitches, they can just rely on the automated techniques that you implemented.
Final Thoughts
Following these best practices can give you a better control over your organization's devices. It enables you to perform seamless management of the connected computers in your network. If you want to get a reliable paid desktop management software, choose ITarian.
Free Vendor Management System Open Source