Meanwhile, vendor management refers to the strategy of businesses that enables them to choose the right suppliers, control expenditures, ensure operational excellence, and manage contractual agreements.
What is a Vendor Management System?
A vendor system is a suite of tools that helps businesses deal with vendors. Some of the main principles of vendor management involve vendor selection and onboarding, collaboration and communication between vendors and departments, enhancing cost strategies, and ensuring regulation compliance.
Paid or free vendor management system open source allows organizations to interact with vendors carefully, resolve problems easily, and ensure adherence to agreements and quality of final products stringently.
To discuss further, here are some of the benefits of using a vendor management system.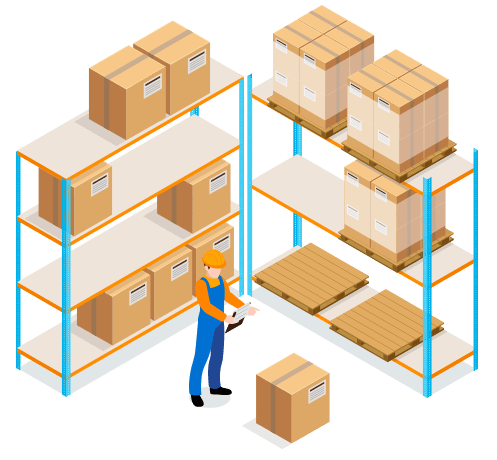 Mitigate risks
Having clear visibility of the supplier's performance can minimize risks in terms of operations, unforeseen cost implications, and regulatory compliance. Free vendor management system open source can monitor your suppliers and provide the data you need, so you can take the necessary steps to avoid them or choose alternative options. It is easy to verify supplier information like qualifications and certification, see their performance, and look into the supplier's financial capabilities to get a better view of their risk level.
Enhance performance
With an active supplier in your vendor system, you can measure performance against the contract and check if they are meeting your needs and complying with your requirements. This ensures that you are making the most of what you are paying for. The data you receive from tracking performance can alert you of any problem areas that need improvement.
Lessen costs
Having a vendor management system in place enables you to see invisible costs and spend money wisely. In addition, having a strong relationship with your suppliers can give you more leverage to negotiate rates and have access to discounts and incentives.
Maintain relationships
It's hard to come across good vendors. As such, when you've found an excellent choice, you should do everything to strengthen your relationships with them to build loyalty. With effective vendor management, you can guarantee that processes will be smooth. This can help build the loyalty you need to keep trusted suppliers as part of your supply chain.
Increase administrative efficiencies
Your vendor management system can improve your organization's efficiencies. As a central hub for vendor master data and record keeping, this software can reduce the duplication of data, loss of contracts, labor costs, and errors. When all your vendor data is consolidated in one location, you can manage your relationships with heightened efficiency, which your suppliers will appreciate.
Free and Open Source Vendor Management Software
Several free and open source vendor management systems offer great document storage, robust security, and powerful tools. Here are some of them.
Dolibarr
Dolibarr is a vendor management solution that has Enterprise Resource Planning (ERP) and Customer Relationship Management (CRM) functionalities. It is supported on various mobile and desktop operating systems. This tool is customizable and can run on shared, dedicated, or virtual systems. It offers a multi-platform suite that can be updated to the latest version.
Procuman
Procuman is a free open source vendor management software that keeps track of supplier queries and other vendor issues. It allows specific user access, ensuring heightened security of documents. The tool allows easy submission of quotes and comparisons between vendors. Besides core vendor management roles, it also simplifies purchase orders, invoice handling, and inventory handling. This cloud solution is offered via Amazon cloud services and has a 30-day trial.
Kissflow
Kissflow is a free vendor management software that makes vendor handling and relationship building a breeze. It has a vendor screen and rating dashboard that allows real-time collaboration with all parties involved. This tool allows buyers to compare prices between suppliers, receive shipping notices, and publish receipts. In addition, it has a Supplier Performance and initiates Corrective Actions (SCAR) that ensure deliverables are up to company standards. The vendor invoice management is smooth through Kissflow, as it facilitates access to all contracts and related financial information in one place. The vendor risk management software is a full-on-cloud solution so you can access it wherever you are.
GatekeeperHQ
GatekeeperHQ is a vendor system that helps businesses be in command of vendor relationship management methods and capabilities on one platform. It is customizable and has a built-in messaging application. Users can implement templates for vendor management reporting.
Final Thoughts
By implementing a vendor management system, you can streamline business processes, transactions, and relationships in one user-friendly solution. Contact us now to improve your procurement process.