What are the most common network monitoring problems that organizations face on a daily basis? How can these be avoided altogether? Read on to find out more how you can address these issues using monitoring IT software.
Lack of network visibility
There are times when a part of your network can't be viewed clearly or a particular performance metric can't be tracked well. This makes it hard for you to understand your network performance. Monitoring IT software can automatically add devices that connect to a network, preventing any portions of your network to go unnoticed. Using this enables your company to learn more about performance issues, regardless of their location on the network.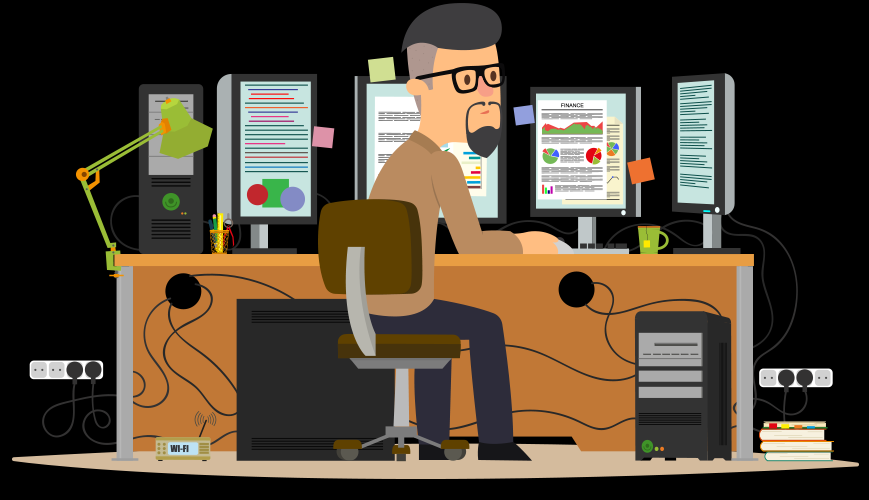 Determining network performance metrics
To get a gist of your current network performance, you need to establish baselines. This way, your organization will have information on the normal state of your network's performance. It helps you determine if the performance declines beyond expected levels, which likely indicates a problem. However, it's also useful to know if your network performance is doing better than usual. This verifies the effectiveness of the changes or reconfiguration you made to improve the network.
Identifying useful performance data and insights
Monitoring network performance varies based on the technology you're using. Every organization has different requirements, expectations, and baselines. Your company needs to separate useful performance data and insights from the non-essential information to judge a network's behavior. Many monitoring IT software allows you to focus on specific metrics that you want to track, allowing you to give priority to useful data.
Drawing effective network maps
Monitoring your business network means being able to picture out every area of that network, including all devices and connections. Most monitoring IT software are packed with network mapping tools that creates a visual representation of the whole network. This allows your organization to view every nook and cranny of your system in one location.
Depending on the solution you are using, your monitoring IT software can provide visuals based on performance baselines. For instance, a healthy component is shown in green while a malfunctioning device is displayed in red. This color-coded scheme helps your company quickly understand network and device performance just by taking a glance.
Finding a balance between active and passive network monitoring
If you're aiming to have a solid network monitoring strategy, you should be able to equalize active and passive performance monitoring. Active monitoring refers to the act of observing actual network performance data in real-time. On the other hand, passive monitoring involves copying network traffic so the organization can simulate performance issues.
Although both of these techniques are useful, your company needs to find the right balance between active and passive monitoring. If you have actual performance issues you need to address, then you should focus on active monitoring. However, if you're planning for the future, you should lean towards passive monitoring.
Configuring network devices correctly
When you are installing or repairing a device on your network, you must ensure that you configure it correctly. Applying a new configuration may negatively affect your network performance if not done right. It can result in major issues like outages or negative user experience.
To avoid this, your team needs to test the device to ensure that it's been configured correctly. Many monitoring IT software allows your network to send test data automatically through a recently installed or updated node. This confirms that your configuration is correct.
Planning network growth
Besides network performance, your enterprise also needs to prepare itself for scaling up efforts. Thus, you need to gauge what the state of your network will be in the future, and how additions to your network could impact its performance. The earlier you start planning for your IT needs, the better.
Final Thoughts
Network problems like downtime and malfunctioning equipment can affect your organization's internal operations and external functions like websites and sales. That said, having a proactive, comprehensive, and professional network monitoring solution is well worth the investment.
By using a monitoring IT software, you can ensure optimal network performance and health. It helps improve the business' overall functionality, productivity, and security. The right monitoring tool can make all the difference in your organization. If you want some assistance when managing your network, contact ITarian and we would be happy to discuss your needs.