IT Service Management System for Your Business
ITSM tools help businesses to develop a structure around the performance of IT services. These services range from development, administration, and maintenance. Read on to understand how your business can benefit from adopting ITSM components.
How does Your Business Benefit from an ITSM System
Today, every business needs an ITSM system to provide excellent service delivery and match their business needs at friendly costs. As an entrepreneur, here is why you should implement ITSM servicenow.
Enhanced Operational Visibility
Visibility is the degree to which executives, managers, and staff in various business areas can view operations in other parts of the organization. Many organizations that have not considered adopting IT service management practices struggle with a lack of visibility. In the ITSM industry, businesses must align their strategy and IT. This approach gives companies a precise understanding of the programs that are being executed in IT operations.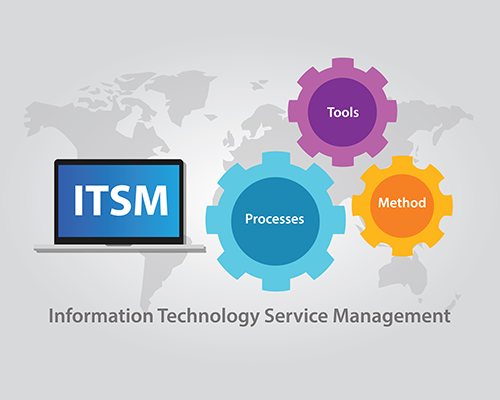 ITSM system introduces a collection of defined rules and procedures that IT companies can adopt to institute and improve their service delivery. ITSM boosts process maturity in the IT Company through the CMMI (capability maturity model integration) scale. As an IT organization advances its procedures, it acquires enhanced performance visibility as follows:
Level 1, Initial
This process is unreliable and inadequately regulated. It comes with inconsistency hinders performance analysis.
Level 2, Managed
This process is usually reactive, even though some projects characterize it. It lacks standardization.
Level 3, Defined
ITSM system helps companies to define their processes precisely.
Level 4, Measured
After a process has been regulated, companies can use the ITSM system to secure data from the procedure and calculate its performance. The power to seize this data builds actual visibility into performance that allows companies to progress to the fifth stage.
Level 5, Optimizing
Companies convert performance visibility into awareness that enhances performance over time.
Enhances Effectiveness
How does your IT organization calculate its general effectiveness? As an IT manager, you must devise a way to pick the most critical KPIs (key performance indicators) that you will use to measure your team's performance. You will also need to monitor those KPIs regularly to establish whether your organization is developing its effectiveness based on those metrics.
Businesses that embrace an IT Service Management system and processes gain from defined systems that push enhancement when applied effectively. Adopting a methodical occurrence response can reduce your standard response and resolution time.
Focusing on crisis management helps you reduce your MTTR (Mean Time To Repair) should in the event of a service interruption. ITSM Systems provide a structure for improving the effectiveness of various components of your company's IT service delivery through continual service advancement.
ITSM System Allows Businesses to Automate Routine Operational Tasks
Routine operational functions can be overwhelming for companies that are yet to adopt a process-based concept to service management. ITSM system offers a process structure that facilitates the management of various components of IT operations. It can also allow businesses to enforce tools that ease the automation of systems to stimulate efficiency. ITSM system enables businesses to automate critical processes to centralize IT management. These processes include:
Tracking the use of software across the network to facilitate SLAs (service level agreements) compliance
Distributing status emails to consumers regarding reported occurrences and tickets.
Auditing authorization flows to make sure that changes are approved via the right channels.
Managing basic pre-approved changes that do not need human intervention
Guaranteeing the standard service delivery like requisition of data or password resets
Automating an entire workflow is not necessary, especially if it is complex, or requires human intervention. IT companies can even automate a few aspects of the process to gain from reduced costs and time savings.
Boosts Collaboration between Various Business Operations
Business operations are activities that organizations conduct. Implementing ITSM processes and policies allows the IT department to collaborate with other roles effectively. Under the ITSM system framework, IT and finance departments collaborate to enhance the distribution of IT investments.
Facility and IT managers can work together to expedite compliance with information security customs. ITSM system also motivates consumers to report IT-related problems through the occurrence procedure. This concept allows IT companies to gather more data and feedback on service and application performance.
Finally
An ITSM system is critical for optimizing workflows and processes, configuring crucial alerts, and adopting automation. With such improvements, your organization will reduce manual tasks, enhance precision, and save time.