IT Service Management
Many ITSM Support Service providers in the market can give you seamless IT experiences without investing in costly infrastructure.
Best Practices of an ITSM Service Provider
Here are some of the best practices for the implementation of ITSM.
An ITSM Service Provider Is All about its Clients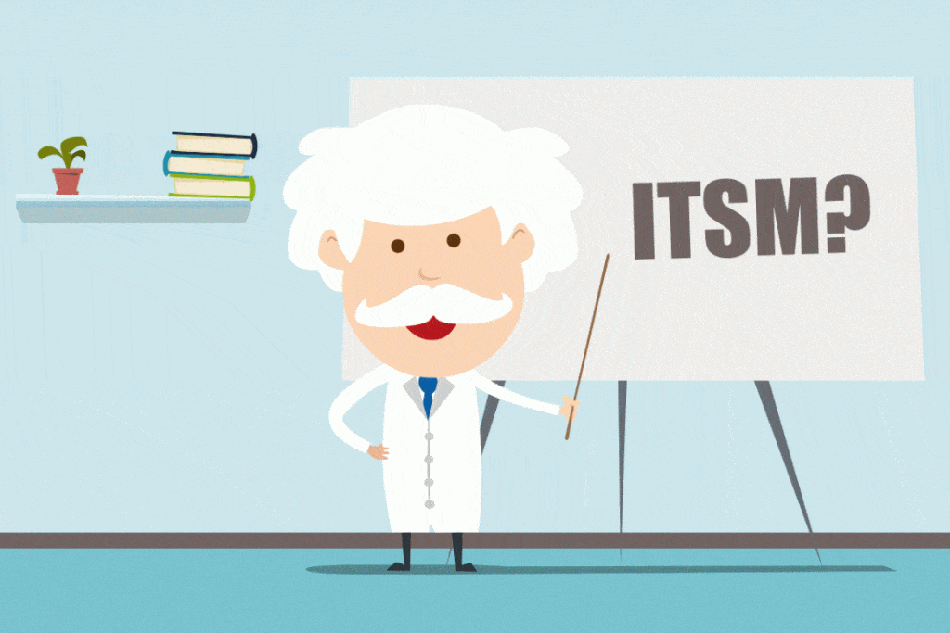 An organization defines costs and risks depending on its clientele or client needs, as most of the end-users are the ones who pay for the services. While implementing IT support management, it is crucial that the ITSM Service provider you choose puts its clients first and caters to their needs before anything else.
1.ITSM Service Provision is not only About ITIL
When ITSM best practices are mentioned, most people make assumptions that it only involves Information Technology Infrastructure Library (ITIL). ITIL is the most popular repetition of the best practices in ITSM, and it is never used on its own. Most organizations use ITIL alongside other best practices like ASL (Application Service Library) or ISO 2000, depending on their requirements. Customize your implementation plan for better results, rather than dealing with a blanket implementation plan.
2.Know Your ITSM Service Provider' Framework
ITIL integrates the crucial documentation needed for making better management decisions. On the other hand, ITSM provides the tools required for deploying the best practices that serve your business needs. IT support management comprises these significant processes, and you should check with your ISTM service provider if they offer them before you sign the contract:
Service Strategy

The service strategy forms the framework or foundation of a company's ITSM process building. It involves defining the services offered by the service provider, the planning processes and development of assets that will keep the processes working. It involves:
Strategy management::Involves the assessment of the organizations' clientele, competition and offers, and developing an IT services strategy
Service Portfolio Management:Consists of the service catalogue's management to make sure it contains the proper IT services within the defined investment parameters.
Financial management: Involves the control of the company's accounts, bills and budget
Demand management: Involves the anticipation of the specified services and making sure the company has the proper capacity to meet the clients' demands.
Business relationship management: Involves identifying the client involves identifying the right services, and a positive customer relationship is developed and maintained.
Design coordination
Compliance
Architecture managing
Service catalogue managing
Risk managing
Service level managing
Availability managing
IT service continuity managing
Information security
Supplier managing
Capacity managing
Service transition
Change management and evaluation
Knowledge managing
Project managing
Release and deployment managing
Service asset and configuration management
Service Operation
Incident managing
Technical managing
Problem managing
Service Improvement
Process evaluation
Service reviewing
3.There is No Right Time for Implementation of ITSM Services
In implementing ITSM Services, there is no right or wrong time. ITSM needs are different across various timelines and organizations. No one blanket solution fits all across the board. If you are concerned about it impacting your current processes negatively, you might need to evaluate if you had failed before and lost clients. This failure could have been from processes that were ignored, poorly developed, or not in place.
4.The 80/20 Rule Works in ITSM Service Provision
Vilfredo Pareto, an Italian economist, coined the 80/20 rule. When you apply the law to ITSM, it states that out of all your processes, 80% are useful, but only 30% of the same processes are crucial. It is worth noting that 80% of recurring incidents stem from 20% of your users in service delivery. In infrastructure, you will note that 80% of your service outages are caused by 20% of your infrastructure. The 80/20 rule works as a guideline to streamline your most valuable procedures.
Conclusion
Automating your organization without due processes and diligence may incur some unforeseen risks. Do your research before engaging an ITSM Service provider to help in automation. Checking whether the service provider provides these crucial services before you sign a contract will help you avoid making a costly mistake.