Benefits of the ITSM Platform
Some of the benefits of using an ITSM platform include:
1.Increases Standardization
An ITSM platform allows you to standardize all the IT processes in all your company departments. Using the framework or software developed explicitly for such functions makes it easier to standardize and streamline IT services seamlessly. Using ITSM tools helps your staff work better and improves the coordination between different departments within the organization.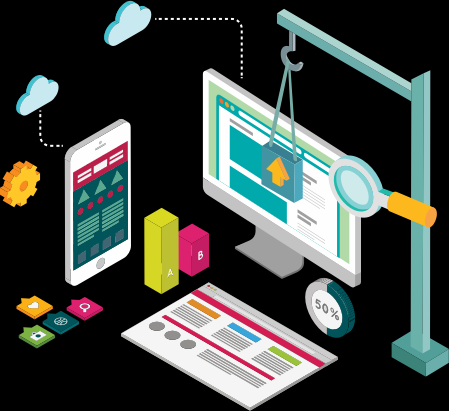 2.Improves Operation Visibility and Transparency
Visibility and transparency are the extent to which staff, executives and managers in different departments of the organization can see what is happening in other departments. A significant problem in most IT operations without an ITSM framework is a lack of visibility, which leads to a lack of transparency and accountability.
3.Improves Employee Efficiency
You may have the best employees, but they can always perform much better with the right tools. An ITSM framework enables employees to retrieve information faster, give flawless reports and keep them updated. These ITSM tools are useful in workflow management, which is a plus for the organization in terms of efficiency. Errors are reduced, and the synchronization between teams is improved. The employees are more productive and can focus on pending tasks and projects instead of worrying about workflow issues.
4.Enhances Cost Reduction
The most significant benefit of ITSM tools is cost reduction. When using an ITSM platform, an organization's employees gain in various ways, and their productivity and efficiency Improves. Projects are completed in less time, which helps to reduce running costs.
Using ITSM tools, employees spend less time on issues that kill their productivity, which also helps to save money, which can be injected into other ventures such as advertising and promotion.
5.An IT service Platform Assists in Asset Management
Using the appropriate ITSM framework allows you to improve asset management in the organization. Assets such as printers, servers, workstations or software like firewalls and subscription software can be monitored around the clock and improve on their use. Any alterations or damages to IT assets is detected immediately, which helps to ensure the hardware's longevity and stellar performance of the software.
6.Enhances Reduced Team Conflict
An ITSM solution helps in resolving periodical departmental conflicts. When things do not work out as planned, departments might start laying blame on each other. With the deployment of an ITSM platform, it is easier to find the root of an issue. This dramatically reduces conflicts and blame among departments and teams.
7.Better Employee Assessment
When a company deploys an ITSM framework, assessing employee performance and efficiency becomes more seamless. When an ITSM platform monitors the workflow, it becomes much easier to track specific departments or employees' performance. This helps to weed out non-performing employees.
8.Seamless Visualization Using an IT Service Platform
With an ITSM framework, it becomes easier to assess workflow processes when the need arises. Without an ITSM tool, you may need to keep on using pen and paper to scribble down notes on paper. The ITSM platform allows employees and management to visualize different workflow aspects. This helps to pinpoint and solve any problem that arises, and for executing cost-benefit analysis.
9.Improves ROI
The deployment of an ITSM software or framework significantly improves your chances of enhancing your business's ROI. Using an ITSM solution ensures that your staff gets an opportunity to make the most out of the company's IT apps and services. As a result, the staff's output and productivity improve, thus improving your ROI.
10.Reducing Workload
IT organizations' primary focus is on automation, which aims to reduce manual labor and human error attached to it. To effectively use automation, managing IT services with an ITSM framework is an excellent option. ITSM tools make the transition between manual workflow management and automation much more effortless. IT operators find they have more time to engage in other activities like innovation.
Conclusion
Organizations can quickly improve on their service delivery via ITSM platforms. The myriad benefits of the ITSM tools include standardization, visibility, efficiency, better ROI, etc. Companies should consider using the ITSM framework for better profits and accountability.