What is a RMM tool for enterprises? The remote Monitoring and Management tool is used for managing a computer or a network from a remote location. This tool gives the administrator control over the network which involves installing software and managing all activities on the systems/network, workstations, servers, or endpoints of a client.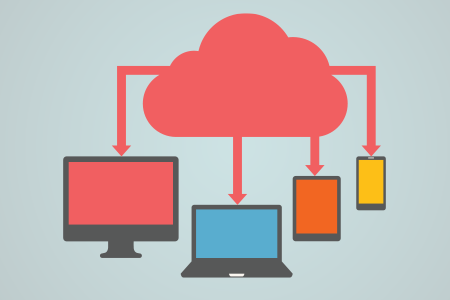 When Do You need an RMM Tool?
What is an RMM tool job in an enterprise's IT network? An RMM tool can be used in a hybrid IT environment with a combination of cloud, virtualized, and legacy parts. This makes, an RMM tool very effective as a support system
Because of all the moving parts inside a network considering the number of devices, operating systems, drivers, and users, network management can be difficult. So, you would want an RMM that can provide your Managed Service Providers (MSPs) visibility across all statuses in your infrastructure in a centralized and consolidated fashion. It is much easier and cost-effective in the long run to know the problem in your network before the big issue comes in.
MSPs are outsourcing companies that take care of your IT network. There are many MSP companies that provide RMMservices but their way of handling problems can differ from each other. Hence, this article is made to give you an initial overview of Remote monitoring and management tool.
What is the Use of the RMM Tool
RMM software focuses on running an MSP business because it enables service providers to keep labor costs down and operate efficiently. Moreover, since MSPs can serve their clients even if they are outside the client's premises, they have the ability to reduce the amount of time they would otherwise spend visiting customer sites.
Some RMM products may also be used to automate systems. This provides an additional efficiency boost to the IT systems of enterprises. RMM tools may offer prepackaged automation tools which include run check disk and script customization. Automation and scripts can address IT infrastructure issues before clients learn about the problem in their system. Thus enabling MSPs to offer customers proactive maintenance that clients will like.
What are an RMM tool's Benefits?
Since the RMM is expected to help MSPs in managing network operational activities of their clients, this also comes with numerous benefits when an MSP tech properly employs this software.
# 1: Monitoring
It helps small and medium businesses (SMBs) with enterprise-level automation and monitoring.
# 2: Identifying Issues
It helps detect issues before they cause crises or critical system failures. The reports within the RMM software can alert the MSP in case there are emergencies and issues that arise.
# 3: Systematic Management
It helps in the systematic management of clients' IT requirements. All of the data and the requirements are listed within the RMM platform
# 4: Performance Enhancement
It helps enhance the performance of clients' systems because the MSP monitors the endpoints in real time. The MSP can alert the clients about their IT system performance whenever needed.
# 5: Life Span Extension
It helps extend the life span of clients' systems and devices because the MSP can prevent system damage.
# 6: End User Productivity
It helps ensure better end-user productivity
# 7: Customer Loyalty and Satisfaction
RMM helps clients get better customer loyalty and satisfaction because their expectations are met.
# 8: Optimal Network Stability
It helps ensure optimal network stability as it monitors the entire IT system performance of each registered client on the RMM software.
# 9: Client Base Expansion
RMM helps MSPs expand their client base and provide better service because an efficient RMM allows MSPs to give good results.
# 10: Keeping Issues Under Control
RMM helps MSPs keep client-related issues under control or avoid issues and thereby ensure higher profit margins.
Conclusion
We hope that you have learned the amazing benefits of RMM for your business. Even if you are planning to purchase it for your own IT administrator or deliberating the list of MSPs you have in mind, an RMM tool can provide you with a huge range of advantages as we mentioned above.
In ITarian, our RMM tool lets you manage network endpoints, computers, mobile devices, and the entire IT infrastructure remotely from a centralized console. It delivers high-quality capabilities and it's completely free. It does not get any more cost-effective than that.
Do you want to know more about what is the RMM tool? Please visit the ITarian website for more details.
To keep your system secure and protect your privacy, you need to install an EDR software, designed to detect and remove malware.
Related Remote Monitoring Sources: