What is RMM?
The acronym RMM stands for Remote Monitoring and Management. Thus there are two aspects involved- the remote monitoring aspect and the remote management aspect, both of which must be discussed separately.
What's PSA RMM?
PSA (professional services automation) tools play a key role in the workings of any MSP. PSA tools help track customer information, work done, and more. They also generate invoices from the work. A PSA tool is the central repository for all information related to MSP processes, clients, assets, inventory, billing time, and more.
RMM tools help MSPs do the work that PSA tools track. So it's the RMM software that MSPs need to use to remotely connect to clients and complete work. Jobs an RMM can handle include finding work, automating tasks, keeping a tab on systems and devices, etc.
PSA RMM refers to integrating an RMM solution and PSA tool into an MSP infrastructure, thereby helping cut costs and streamline efficiencies. This also helps minimize human errors.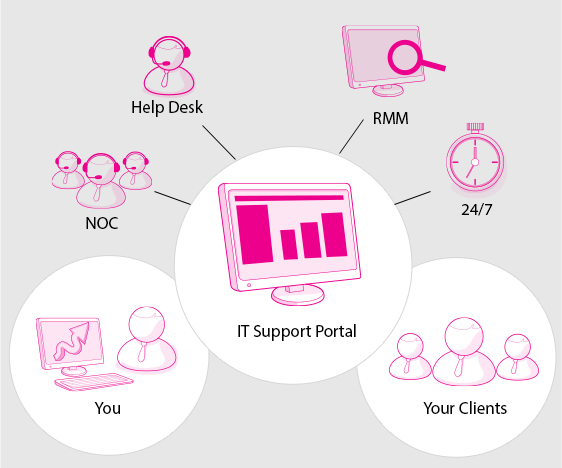 Definition of Remote Management
Remote Management is managing a computer or a network from a remote location. It involves installing software and managing all activities on the systems/network, workstations, servers or endpoints of a client, from a remote location.
About Remote Monitoring
Remote Monitoring (also shortened to RMON) refers to the specification that helps MSPs monitor network operational activities of their clients by using remote devices, which are known as probes or monitors. This helps MSPs ensure efficient network infrastructure control and management.
Major Functions of RMM Software