In this digital age, we need to seek out opportunities to maximize the use of the technology we currently have. And with the continuous innovations and improvements on our modern devices, the way we access our computers has also been modified as well. Now, we have the power to access computers remotely. With the development of remote control access, network users can now access a computer, server or network without being physically present in its location.
Remote control access allows users to access and manage their actual system interfaces and files using any of their other personal devices like laptops and smartphones. Users can also connect to the network to troubleshoot issues, install/uninstall/configure a software, among many more others. Remote control access has also been proven to be a useful tool not just on home computers and networks, but more importantly, it has been a useful tool for employees that is able to remotely connect to their internal corporate network and systems.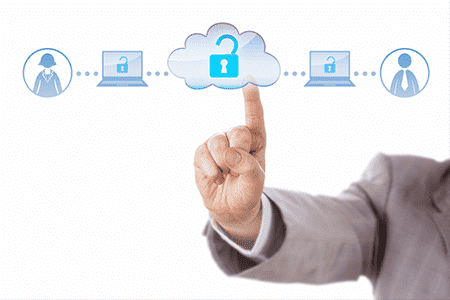 Many businesses and other institutions today have already enabled remote control access in their corporate networks. Remote control access has given system administrators and other employees a number of great benefits through their abilities to remotely access their work computers anytime they want. This results to a more seamless and flexible business operations and an improved employees' productivity.
Here are some of the key benefits of remote control access:
The Benefits of Having Remote Control Access To A Corporate Network
Remote Control Access Benefit 1: Work Remotely
With remote control access enabled in your corporate network, employees of an institution or corporation will be able to perform their tasks even without being physically present in their central work location. Through the use of remote control access, they have the ability to login to their actual work desktops' interfaces and perform their tasks conveniently at their own pace and respond faster to every business requirement.
Remote Control Access Benefit 2: Use of Personal Devices
When remote control access is enabled, you can remotely access the corporate network with any of your devices that can connect to the internet. Whether it's a laptop, smartphone, tablet, or home desktop, you can reach the corporate network anytime and anywhere using the remote control access connection.
Remote Control Access Benefit 3: Remote Administration
Remote control access gives systems administrators the power to remotely monitor and manage the corporate network. They can easily edit the permission users have depending on their specific business requirements. Administrators can either add privileges to users who will be needing it or restrict users from accessing files unnecessary for their job roles.
Remote Control Access Benefit 4: Faster Troubleshooting
With remote control access enabled, IT technicians will have an easier and faster time to troubleshoot problems that may arise regarding the software and its functionality. Due to the integration of remote access to the corporate network, your company's IT team don't need anymore to go to the server's location just to troubleshoot technical difficulties. They can perform the same task faster just by remotely logging in to the corporate network using their personal devices anywhere they may currently be.
Remote control access provides businesses with a number of opportunities to improve employees' productivity and company performance. With that, you must look for a remote control access tool that can provide you with a unique and advanced endpoint protection solution. Our suggestion: ITarian—the world's only complete and scalable IT management platform that is offered for free.
With ITarian Remote Control & Access, administrators and technicians can manage servers, desktops and mobile device more efficiently. This ITarian feature allows you to review performance data and roll out patching, updates and service configurations remotely. ITarian also have Remote Monitoring and Management (RMM) software that allows businesses to have a comprehensive perceivability and control over their corporate network.
And that's not all. With ITarian, you will also have access to other essential IT management tools like Patch Management, Network Assessment Tool, Service Desk Ticketing System and many more. Now, you can manage your business operations using just one single platform. You can also sign up to atrial to experience today!
Related Resources: