Best IT Computer Management for your Business
IT computer management software benefits your IT team by improving the workflow of your entire organization. Having a structured approach streamlines the delivery of services with consideration of budgets, resources, and results. Here are some of the core IT software management processes:
Service Request Management
This recurring procedure involves the management of a broad range of customer service requests, including requests for access to applications, software enhancements, and hardware updates. It enables users to view available services, learn how to request them, and know when to receive them. Fulfilling these requests can ensure that employees are provided access to the IT services they need to be productive.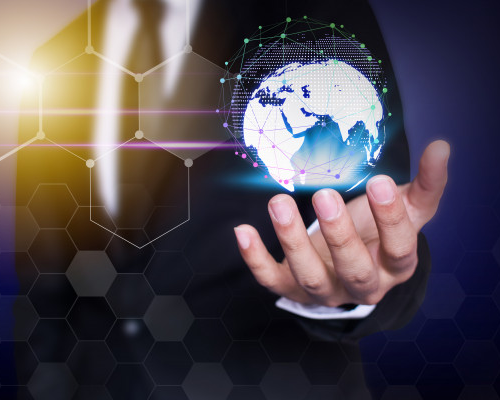 Knowledge Management
Knowledge management refers to the process of building, sharing, utilizing, and handling the information of an organization. This multidisciplinary approach makes the best use of knowledge to create value for the organization. It helps you understand what forms of knowledge exist; what the organization needs to know; how to make the knowledge available to people; how to generate new knowledge; and how to manage all these factors to enhance the performance of the organization.
IT Asset Management
This process ensures that all the organization's assets are accounted for, installed, maintained, upgraded, and removed whenever necessary. Put simply, it is like an inventory of the organization's hardware and software. It is then used to make decisions about how assets are going to be used. This helps companies choose what to do with their resources and avoid unnecessary purchases.
Incident Management
Incident management is the response to an unplanned event or service disruption. It restores the services back to their intended state to mitigate the impact on the organization. With all the software being used today by companies, you're more likely to encounter failure points often, so it's only imperative to be quick in addressing and resolving issues.
Problem Management
Problem management is the process of analyzing the causes of IT incidents and preventing them from happening again in the future. It is basically getting to the root of the problem to reduce the adverse effects of these incidents on the organization. Its life cycle starts when the problem is created, followed by the stages of identification, diagnosis, and remediation. The problem is resolved by undertaking some actions.
Change Management
Change management is the standardized method of applying changes to IT infrastructure, whether it's deploying new services, managing existing ones, or resolving issues in the code. It ensures that changes are implemented in an optimal manner while effectively managing risks.
Uses of IT Management Software
1. Centralization and Optimization of Processes
Proper implementation of IT services enables organizations to have lighter, more efficient work streams. Through IT system management, users can take advantage of the self-service system like Knowledge Base to easily solve issues on their own. Change management, on the other hand, improves infrastructure reliability, reduces unnecessary downtime, and reinforces service continuity policies. Best IT computer management also optimizes existing processes by improving the activities and services offered by IT departments.
2. Cost-effectiveness
By streamlining and optimizing service management processes, the IT department can monitor activities better. It also helps manage costs effectively and strengthens the control of IT assets Management by performing real-time analysis. This tracks the available IT equipment available – whether it be devices, network components, software, or licenses – and takes them into consideration when making decisions on purchases. In addition, IT computer management tools gives companies the opportunity to automate processes, saving them time and money.
3. IT Performance Monitoring
IT computer management system plays an important role in the development and monitoring of strategies carried out by IT departments. It provides (1) a comprehensive overview of all IT services offered in the form of automated reports, as well as (2) Key Performance Indicators (KPI) that allow them to monitor and evaluate the performance of their IT services (e.g. the number of blocking anomalies and technical incidents, application availability rate, and monitoring of Service Level Agreements). This gives IT departments a global view of the quality of their services and promotes quick decision-making and the implementation of new action plans effectively.
Final Thoughts
If you are looking to take a strategic approach to change, transform, and grow your organization, Itarian can help you. We provide tools that you need to automate your processes and functions.
Open Source Inventory Management
What Is The Importance Of ITSM