At ITarian, we understand the necessity of developing a strategy and learning some tips to make patch management a little easier. The strategies we have come up with allow for reduced service disruptions, reduced downtime and fewer late nights patching servers. If your servers don't work right, many problems can occur, including:
Computers don't function right
Employees can't do their jobs
Productivity wanes
Customers can't get on your website
Customers can't get answers
Business ebbs
We have a product that can help stop these problems so you can continue working.

Finding Patches
If you aren't sure which patches are available, you can't get the servers and software patched. You need to devise a plan that helps you find available patches. However, with our product, you've already got a plan, because ours will search for new patches as often as you wish. It will also tell you which ones are most severe, so you can pick and choose which ones to apply and when.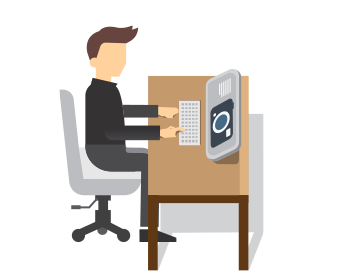 Coordinate
Some similar products on the market require the machines or servers to be shut down before the patches can be applied or found. However, with our patch management product, you won't have to worry about shutting down and losing business. Instead of waiting until everyone leaves for the night, the IT department can apply patches as needed throughout the day, while everyone continues working. How this benefits you:
Employees don't have to stop using their systems/computers
Downtime is reduced
Productivity remains high
IT professionals can do patching during the average work day
If you would like to learn more about our Windows server patch management options, contact us today. We have many other products that may interest you, as well.

"Did you find this article about Patch Management helpful" Share the wealth!