Free Patch Management from ITarian, will remotely deploy operating system updates for Windows. ITarianFree Patch Management gives administrators and MSPs granular control over the deployment of updates to operating systems and 3rd party applications on network endpoints.
With an easy to use patch management, patching problems may be the best option, but in most cases. Computer products on the market runs into obvious bugs. With ITarianFree Patch Management you can get step-by-step walk through of the process for installing and preparing to patch all Windows servers and workstations.

Take Control of Patching Windows Servers & Workstations
ITarianPatch Manager works along with Windows Server Update Services (WSUS) to automatically update Windows patches according to specified schedules. As an administrator, you can create new patch management policies and different patching schedules designed to optimally suit different groups based on business requirements. The Patch Manager automatically identifies the servers and workstations that require updated patches and builds appropriate deployment packages. As different operating systems may be in use at different endpoints, the patch deployment may be specified based on operating systems. This enables controlled scheduling of software patching for all nodes in the network.
ITarianPatch Management tool in effect simplifies overall patch management for Windows as well as third-party applications across thousands of systems.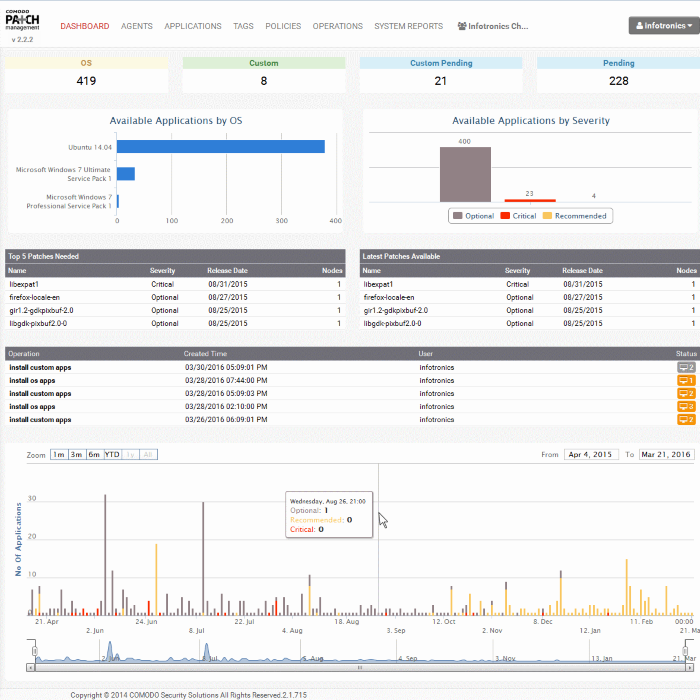 Scheduled Patch Deployment and Management
ITarian Patch Management tool will provide you control over all processes involved in patch management.
The tool provides you control over the servers and workstations that require patch updates, as well as the specific patches that need to be installed
You will be able to schedule updates to take place at specific convenient times
You will be able to update/modify the group patch update policy for servers and workstations
In case of a critical situation, you will be able to download and install critical updates on specific servers and workstations through this tool
You would also be able to specify patch updates to take place based on the severity of the patch, and other criteria.
Types of patches can include:
Automated discovery of problems
Automated discovery of new patches
Network scanning to find exposures and vulnerabilities
Patching schedules and rules that you can set
Ongoing maintenance and validation that patches are correct
Reporting options
Our product is meant to be the whole package, not just something that downloads new patches when they arrive.
Third-Party Software Patch Management
You can create new patch management policies in the "Create New Policies" interface for automatically and periodically installing the necessary patches and updates for third-party applications on to endpoints or groups of endpoints. No complicated script writing is necessary. The installation and deployment can be scheduled according to requirement. Additionally, manual detection, update package building, and deployment can be planned and executed based on the utilization of the servers and workstations at a specific time.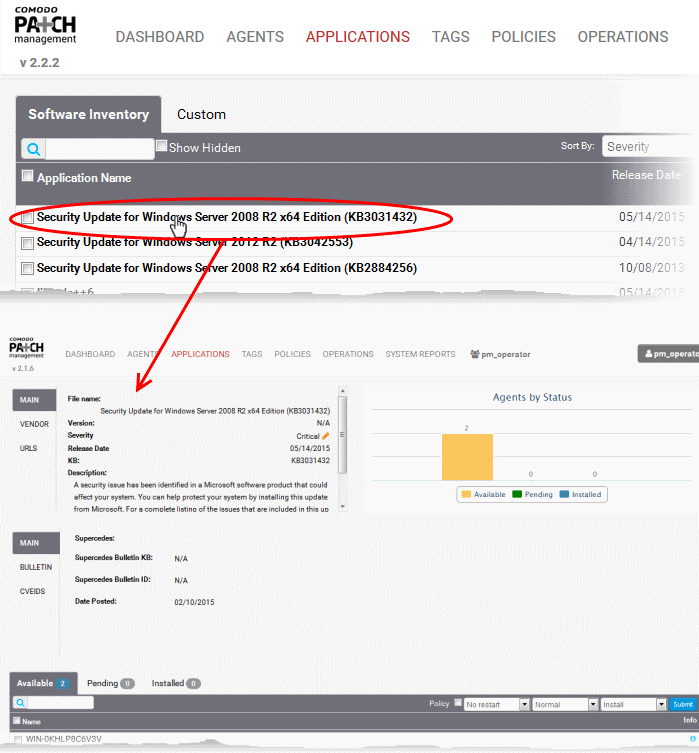 Other Choices
As with many other companies, we provide more than just free patch management software. We have two other open-source products, including the RMM (Remote Monitoring and Managing) tool and the Service Desk option. Our ITarianDevice Manager comes in both open-source and paid options, so you can choose which one fits your needs.
Paid subscriptions include NxSIEM and Acronis backup cloud, both of which can be beneficial to any company.
How They Work Together
The NxSIEM can help prevent malware attacks and provides you real-time security protection. The Acronis backup cloud allows you to back up your data in a safe and secure manner. Information is power, so if you don't have backups, and you lose your data, it could cost a lot of money to get it back. To learn more about our products or about our free patch management software, contact us today.