Most IT departments believe they have the perfect system because they deploy new patches every month. While it makes sense to consider patching when necessary, waiting an entire month could cause security and productivity problems. Therefore, it may be better to choose a 3rd party patch management product that can automate much of the work.
At ITarian, we understand your needs for security. Your business can't risk losing valuable data and can't get hacked because you could lose business, lose your reputation and it could cost a lot of money. Popular third-party applications can include:
Adobe Acrobat
Adobe Flash
Adobe Reader
Google Chrome
Mozilla Firefox
Skype
Because your network computers probably have all of these and more, we have come up with three reasons why you need our third party patch management product: features, automation and coverage.

ITarian 3rd Party Patch Management Automation Tool Features
With us, you can find aversion that will work with almost all operating systems. You won't have to know what's available because it's all automated. You can even set it up, so patches run on more than one computer at the same time.
We also provide graph reports that will show you which patches are missing, send notification messages and offer an easy-to-use interface.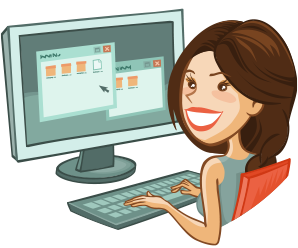 Automation
You likely have 3rd party applications on the computers, even if you try not to do so. Therefore, you need to ensure that you catch the patches as they are ready to be downloaded and engage in some application patch management. Waiting a month or even a few weeks could mean that your systems are unsecure for that length of time.
More Coverage
Our patch management tool allows you to generate summaries of what's installed and so much more. If you're interested in learning more about our products, contact us today.