Everyone knows that Microsoft has its own patching system that you can use for Windows and some other operating systems. The problem is that the particular system may not be the best option, especially if you use a lot of third-party software or use Oracle or different database options. Most IT professionals find it difficult to deal with patch management on their own because it is a hassle that takes forever to complete.
With ITarian, we can help automate your patching system and make it easier to handle. While you'll still need to do some work, most of it will be done for you, allowing you more time for other tasks. We can:
Help you reduce the time it takes for patching from up to weeks to minutes
Determine which patches are appropriate and help you set up a schedule of completion
Decrease your threat risks and raise service performance
Provide third-party patching upon request
Manage deployments
Third-Party Apps
While most businesses use third-party applications, most don't consider the risks or don't understand them. The Windows operating system is compatible with almost all third-party software, making it easy to include everything you need to do your job. However, it also means that there are many loopholes where thieves and hackers can enter your systems. Patch management is intended to protect your computers and close the loopholes.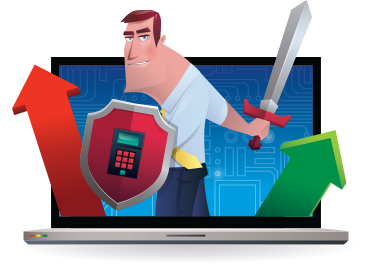 How We Help
At ITarian, we care about computer security and your information. Our free product is available on many platforms and operating systems because we feel that all computers should stay secure.
We put you in control with our open-source software, making it easy to change schedules and rules to fit your particular needs. We do not force patching, allowing you to choose which patches and when to deploy them. Contact us today to learn more.