Organizational requirements
When starting your search for new IT service software, think about the things that you need to keep your company running seamlessly. Start by listing down your daily requirements and identifying the usual bottlenecks that you encounter. Also, highlight the processes that could be automated to enhance the efficiency and user-experience of your employees. You may also check out other areas such as workflow automations, logging of actions, reporting, notifications, incident management, service requests, asset management, and security.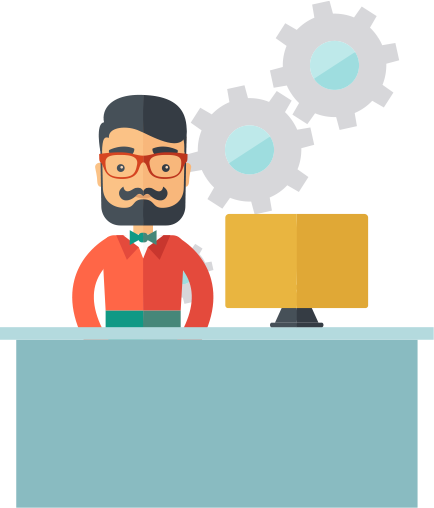 Ask for employee feedback
Before finalizing your list of required features, gather your staff's opinions. Since they are the ones who will use the tools, it will be beneficial to get their insights first. Send them a survey form asking about the features of IT service software that works for them and what they think could be improved. Find out what features they would like to have and use their inputs to make your final decision. It will not only help you choose a reliable ITSM system, it will also make your employees feel valued and engaged.
Distinguish wants from needs
Choosing new IT service software is your opportunity to revamp your IT processes completely. Once you find out the needs of your organization and its end-users, it's time to arrange them accordingly. Try to prioritize the functions that are necessary over the non-essential features. Determine whether the potential tool will be effective in carrying out your usual tasks. Also, don't forget to deliberate about your future needs based on your organizational goals.
For instance, some solutions use a skills matrix when assigning requests to employees. This way, the team members who are best suited to take the job will be tasked to do it. This saves time especially for larger teams.
Integrations
Another factor that you should consider when choosing IT service software is integrations. What tools are you likely to integrate with your ITSM? If you are using cloud services, your new IT software should be able to collaborate with this technology and must be well equipped to provide an extra layer of security. Inquire about the potential tool's available pre-built integrations. Choose a tool that can integrate with any software that the organization uses to ensure seamless and efficient operations.
Consider the provider
Aside from the tool's features, another thing to take into account is the expertise of the provider. It must have been in the business for at least a couple of years to ensure that they are truly reliable. Their staff should be knowledgeable of their services since you will likely ask them many questions even after point-of-sale. When adopting new IT service software, remember that you are building a long-term relationship with your vendor so you want to make sure they can go the distance. It is also critical to know the potential longevity of the company. After all, you do not want to be left with an unsupported tool if the provider closes down.
Customer support
Peek into their customer service record and learn how they offer support. Look for online reviews from past customers to see what they can bring to the table. You may ask these questions before signing up with them:
Are they willing to help you when making changes?
How prepared are they with the evolving market?
Do they constantly come up with new ideas or innovations or they simply improve their existing processes?
Set your budget
When searching for IT service software, calculate ahead of time the total cost of tool adoption over the course of 5 years. You should anticipate any potential scenarios that might incur you extra costs (for example, maintenance and upgrades). In addition, look for specific capabilities offered by the software. Make sure that they have all the features you need. If you want to upgrade or hire a consultant, beware of any extra charges.
Closing Thoughts
IT software helps improve your business' workflow and reduce errors without needing to spend a lot. Its automation capabilities can offer genuine benefits to your organization, even exceeding expectations. Contact Itarian today for more information.