IT Project Management Software
IT project management software facilitates the organization of projects in a company. This tool is often used for project planning, scheduling, resource allocation, and change management. It helps project heads to manage the budget while ensuring that the work quality delivered by the team is impeccable.
While some people may think that project management tools are just for supervisors or project manager, this is not always the case. This can be customized to fit the needs of different people in an organization.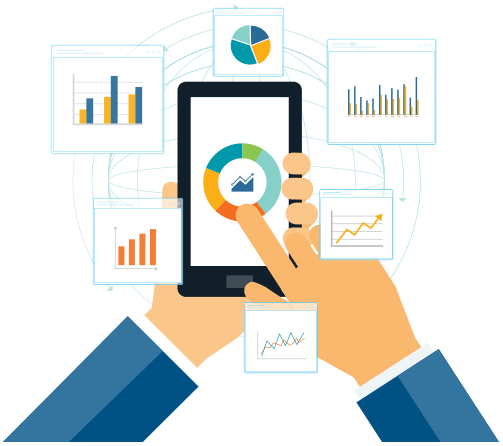 Features of IT Project Management Tool
IT project management tools comes with different features. This includes:
Planning/scheduling – IT project management tool lets you plan and delegate tasks in one platform.
Collaboration – There's the email for formal correspondence, but what about for quick chats? IT project management tools allow you to collaborate and communicate easily. You and your colleagues can just use one application while doing projects together.
Documentation – Its file management features (editing, versioning, and storage) lets you verify the accuracy and completeness of the work.
Evaluation – Monitors and evaluates productivity and progress through reports.
Benefits of Investing in IT Project Management Software
IT project software management can provide you a clear overview of all activities and communication across the team. Here are the essential benefits of using this tool in your organization.
1. Strategic Alignment
Project management ensures that the work you deliver is correct and offers a real value to your business.
Every customer has their own goals and your company's objective is to satisfy them. The role of project management is to ensure that projects you do are organized in a way that fits the client's strategic frameworks.
It is inevitable that as a project progresses, some issues may emerge, affecting your business strategy. With an IT project management software in place, you can guarantee that projects are adjusted accordingly. Projects that veer off course or fail to adapt end up being costly or unnecessary – and this is what you want to avoid.
2. Centers Your Attention on the Objectives
Without project management, your team is left to work on their own; not knowing what they're supposed to do or the reason behind it. The lack of proper briefing or a defined methodology can only produce inadequate project outcome. Working with limited or vague objectives can lead to wasted time, inefficiency, and poor performance.
IT project software management can prevent such situations and advance timely accomplishment of projects by breaking up tasks into smaller chunks. Delegating small, manageable parts to your members allows everyone to focus on the real objectives and gear their efforts towards the ultimate goal.
3. Realistic Project Planning
IT project management software ensures that the expectations being established are based on what can be delivered, when, and for how much. Without this software, budget estimates go over the roof and delivery timelines become unreasonable.
Using a tool to manage your project can help you avoid compromising the quality of the outcome by balancing the available resources and the required timeline. A good IT project management program smooths out the workflow of the team by setting achievable deadlines and reasonable expectations.
4. Better Decision-making
For a project head to make the right decision, he or should have complete details to understand a certain situation. IT project software management provides a holistic view of all the tasks, resource allocation, and the timeline of projects. Driven by these data, managers are able to come up with a sound decision that can benefit the company.
5. Improved Collaboration
Most IT project management software have an activity or notification feed that encourage your team members to communicate with each other. Some others have task lists integrated with a comments system so team members can communicate immediately.
Having this kind of functionality makes it easy to bring everyone together and contribute to the success of the project. Having a built-in communication hub ensures that as the project flows between different teams and phases of work, nothing is overlooked.
Final Thoughts
An IT project software management can help you perform tasks faster and smoother. It enables your team to stay organized no matter how difficult the project is. Contact ITarian now to simplify your project management.