What is The Best Way Of Deploying ITSM Software?
Requesting IT services is easy these days. This is usually done through ITSM software. One can send IT service requests through a ticketing system by using this program. Someone who needs help creates a ticket for their concern or issue.
What is IT software? It is a tool for handling IT requests and services. It helps an organization in designing, delivering, improving, and managing of IT services. ITSM vendors help businesses achieve their goals faster.
You will know more about ITSM tools and their features in the next section. You will also learn three ways of deploying IT software. You will understand why ITarian is one of the best ITSM vendors today.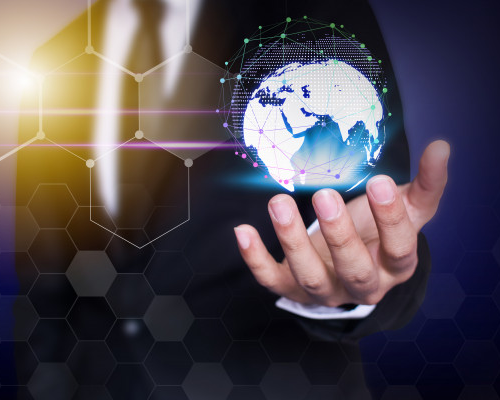 What To Look For In ITSM Software?
We first check the features or advantages of a product or service before buying it. We also check the user reviews and product ratings as well. This helps us in determining the right vendor for us.
This also applies when purchasing IT software. We read reviews about the ITSM vendors. We check for the pros and cons of using their product. We examine if their product feature would benefit us in many ways.
The right ITSM tools for you should have the following features:
| | |
| --- | --- |
| IT asset management | Your ITSM tools should be able to keep track of the hardware equipment in a network. |
| Network and configuration management | ITSM software is a collection of tools. It should help administrators configure network settings and access control. |
| Service catalog management | This ensures proper routing of tickets to appropriate SMEs or subject matter experts. |
| Incident and problem management | This is what ITSM software is all about. Handling of incidents is efficient. Managing problems according to severity is accurate. Effective help desk or service desk procedures are in place. |
| Knowledge management | Organizing information in one place and making it a source of knowledge is essential. |
ITSM Software Deployment
The deployment of ITSM software in your business is crucial. You need to think about this many times before making a decision.
There are three ways you can deploy IT software:
1. On-premises or on-site

This is the traditional and basic type of ITSM software deployment or installation. All the hardware and software equipment are all on the site of the business or organization.

The location of the servers and workstations is within the company premises. This could also be a physical location of their choice like in a private cloud set up. We can call this as ITSM on-premise.

2. Cloud or SaaS (Software as a Service)

Deployment of the hardware and software takes place outside of the business premises. This is the function of a cloud service provider. They provide the equipment and manage it as well. You access their cloud solutions through a browser or desktop application.

The ITSM software provider hosts the services and equipment in this case. They are responsible for configuring technical stuff. They are responsible for all updates as well. We can call this cloud ITSM.

3. Hybrid cloud

A hybrid cloud is a mix of ITSM on-premise and cloud ITSM set up. This is using the technologies of both worlds.

A business might set up their eCommerce platform within their own site or network. Meanwhile, an off-site third-party vendor handles the customer service and technical support roles.
ITSM Software Provider Or Vendor
You now know the features and deployment types of ITSM software. The only question remaining is who will you choose as your IT software vendor or provider? One of the best ITSM providers out there is ITarian. Aside from the standard features mentioned before, ITarian adds more functionality and support.
ITarian offers the following amazing features and technologies for free:
| | |
| --- | --- |
| Flexible deployment | ITarian supports all three kinds of ITSM software deployment. |
| Support for endpoint devices | ITarian is one step ahead of the competition as it supports endpoint devices. This includes external network devices like laptops, tablets, and smartphones. |
| RMM or remote monitoring and management | ITarian can manage your network and observe as well from anywhere. |
| Patch management | ITarian makes sure your software always gets the latest updates. This reduces the vulnerabilities or weaknesses in your network. |
| Network assessment | ITarian is able to provide you the current state or condition of your network. Part of this assessment covers vulnerability scanning. Reports from this evaluation are editable and customizable as well. |
Conclusion
You now know what an ITSM software is and its various features. You also learned three deployment platforms for IT software. You now understood how ITarian can help you with your ITSM needs. What are you waiting for? Sign up now and get yourdemo!