IT service management software open source Windows does not only provide insights into service data and performance, but also automates workflow. It mitigates the need for manual activities, delivering benefits such as reduced errors and minimal costs.
Why Should I Use IT Management Software Open Source Windows?
1. Ensures ITSM processes function smoothly
As part of IT service management processes, organizations are expected to manage, track, and improve their existing IT services. This means that they need the help of IT management software to establish a robust foundation for their ITSM activities. Without this tool, the data that key procedures require might be inaccurate or unavailable. The core ITSM procedures that won't be able to function effectively without good IT service management software are: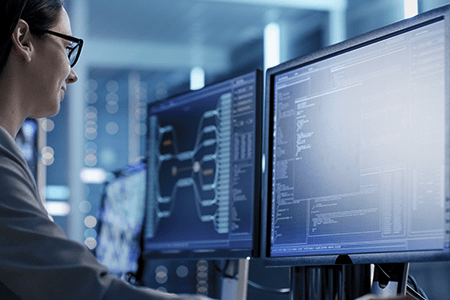 Incident Management – enables a team to detect, investigate, and address issues that may arise with IT services as efficient as possible.
Configuration Management and Asset Management – inputting and maintaining details about the IT infrastructure such as hardware, software, and networks
Problem Management – determining the root causes of issues, and finding ways to help prevent issues from escalating
Change Management – evaluating and managing changes that are necessary to deliver IT and business improvements
Release Management – performing changes to hardware, software, and processes
Make data collection easy
ITSM core processes collect a large amount of data that needs to be logged and categorized. Good IT management software facilitates this categorization. Categories are predetermined and integrated within the software and make data collation consistent and meaningful.
When you need to update categorization, the most current version of categories are applied simultaneously across all affected processes. This can only be done through the sufficient integration of IT management software. This coordination is essential when organizations need to maintain and rely on trend patterns while doing changes to the underlying data categorization.
Even though some IT management data is collected automatically through some monitoring tools, there's still information directly entered by service desk staff or end-users into IT management software open source. The use of intuitive management software products enables timely and accurate capture of data. It makes categorization and options clear, which shares a significant contribution to the organizations' ITSM efficiency. Accurate data is useful in dealing with daily activities and gaining insights into IT services, performance, and improvement opportunities.
Reduce unnecessary workload
Automation done by IT management software can eliminate tedious manual labor as well as the human errors associated with it. ITSM tools aid in decreasing the workloads of IT staff and provide them more time to spend on innovation and value-adding activities.
Cost-effectiveness
Procuring an integrated IT management software open source Windows provides genuine benefits. It is more cost-effective than implementing multiple software for each ITSM process. Instead of using a separate Ticketing System, discovery tool, and configuration management database, you can just opt for a single IT service management software suite.
Ease of Use
Employees can work without hassle while using a tool that has a familiar interface -- similar to what they already have. Using a recognizable tool is much easier than learning a new one and having to remember several different ways of working. Also, you don't have to remember login and passwords for multiple products.
Integration
Employees may take part in supporting multiple processes in the organization. Using a single integrated IT management software open source Windows helps avoid disrupted workflows. Instead of switching between various tools, you can just merge all solutions in one platform. This efficiency positively affects your company's bottomline.
Meets the expectation of end-users and customers
Having an IT management software plays an integral role in your service delivery. With all the core ITSM-enabling capabilities of this product, you can meet agreed business targets of your organization and end-user expectations.
In addition, the workflow automation and reporting capabilities of IT management software allows you to manage requests for new services, issues, and changes more efficiently, prompting a better customer experience.
Improve your ROI by focusing on the processes that support your ITSM initiatives. Use IT management software offered by ITarian. We can help streamline your processes.
Software Hardware Inventory Open Source
IT Project Management Software