We cannot deny the fact that digitalization has evolved the business landscape across a multitude of industries. Without investing in the digital enablement of your business, your organization might lose its relevance sooner than later. While advancing your business processes can be a lot of challenge, it's going to be worth it.
One thing you can adopt in your transformation is a software hardware inventory open source tool. Asset management solutions like this can track and manage the full lifecycle of IT elements within a business environment. It allows you to get real-time information about your software and hardware as well as the utilization of equipment across your enterprise.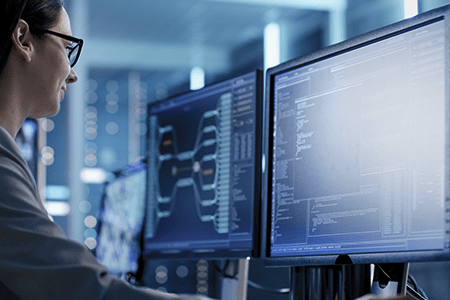 Why is digital transformation critical for your organization?
Are you still using legacy systems in your applications, infrastructure, and other technologies? If your answer is yes, you could be at risk. Using outdated equipment with aging parts can result in frequent breakdown, security issues, and financial damage. On the other hand, when you invest in newer hardware and software, you can keep track of day-to-day IT operations, empowering your organization to innovate further.
In connection with this, we have listed below several ways on how software hardware inventory open source can drive your businesses to success.
1. Taking a proactive approach
When you procure a robust IT asset management tool, your employees are able to get real-time knowledge of your equipment and overall operations. This way, you can spot and prevent risks before they even wreak havoc to your network.
Also, as teams conduct internal audits, your organization can achieve sustainability and save a lot of unplanned downtime and expenditures when they opt to use an inventory software.
For example, there's a ton of software products used by an organization simultaneously. Monitoring their vendors, licenses, warranties, and other details can be tedious, yet failing to do so can cause dire consequences.
Adopting software hardware inventory open source can automate this repetitive process and receive notifications whenever an item requires maintenance or a software license needs to be renewed.
2. Overhaul IT processes
Deploying an IT asset management software can automate complex processes, from ticketing to change management. As it works alongside your other tools, you can easily figure out the impact of changes and schedule tasks to minimize service downtime.
A software hardware inventory open source can help you elevate and standardize your procedures to address major, standard, or even emergency changes.
3. Restructure your internal communications
Lacking transparency and communication within your organization can cause disruption or delays, loss of assets, and ballooning overheads. To counter this, you need to communicate effectively among your team. With a software hardware inventory open source tool in place, end-users are always in the loop. They have updated information regarding the lifecycle status of every IT asset.
Adopting an IT asset management software to your organization will enable end-users to collaborate and deliver better business results. It can significantly influence the success of internal goals by distributing roles and responsibilities evenly. The documentation and communication of these roles can ensure that expectations are established and you get the most out of your resources.
4. A cloud-first approach
A good number of companies have already subscribed to cloud applications to optimize their processes. With a cloud-based asset management software, you can have real-time access to data wherever, whenever.
You can take advantage of this benefit especially when you have employed remote workers. Even though you are not in the same location, you can still gather accurate information about your IT assets and leverage data to create strategic decisions.
5. Access to robust security
One of the risks you will face when using software is security breach. Getting a reliable inventory management tool on board helps you restrict and grant access to assets, licenses, sensitive information, etc. This mitigates the risk of security breach as well as the incidents of theft, loss, or ghost assets.
Final Thoughts
Investing in the right software hardware inventory open source software can help control costs, reduce surplus purchases, and alleviate your burden during auditing. If you want to have a comprehensive visibility into your IT inventory, choose asset management software from ITarian. Contact us now to talk with one of our representatives.
Best Tools for Network Inventory Management