ITSM refers to the processes and policies that technical teams design, plan, and deliver to their clients. In comparison to traditional tech-driven IT management approaches, ITSM focuses on the customer's needs or requirements. Put simply, instead of focusing on the hardware or systems, it aims to enhance IT customer service consistently in relation to their business goals.
After its introduction in the 1980s, when it was mainly used in data center management, IT Service Management has had a lot of changes. It used to provide an organized approach to the management of IT resources back then. However, its modern version is more broad, referring to all-encompassing business and IT convergence practices.
As your organization develops, you may want to bring in ITSM processes to get optimal results out of your investment.
What is the importance of ITSM Software?
ITSM is invaluable to businesses. It enables them to see the potential of using technologies to realize greater business opportunities.
For instance, a warehouse manager needs to utilize a supply chain platform to guarantee that shipments are delivered and received properly. Since this tool requires technical skills, it might be difficult for non-IT people to integrate the process seamlessly. With ITSM, processes are managed in an efficient way to help the organization achieve its full potential. What's more, investing in ITSM business can be a perfectly logical solution to your organization because of the following benefits it provides: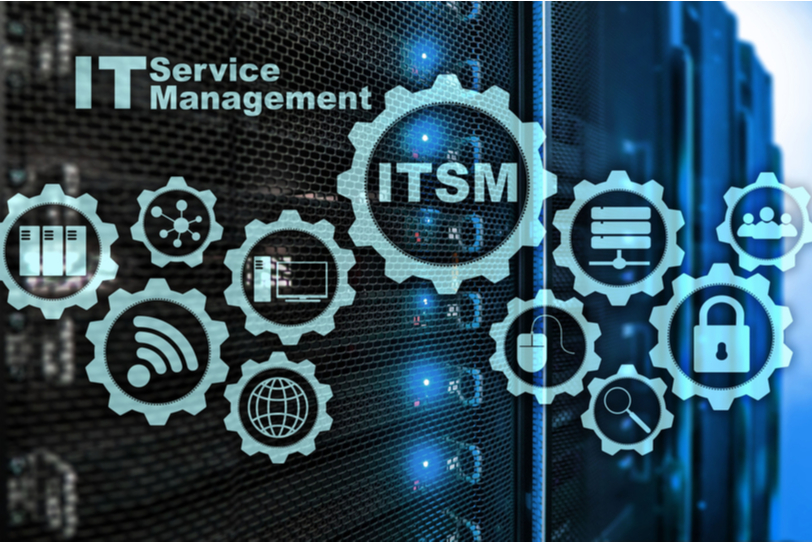 1. Improve Efficiency
We all want to get the most of the resources that are available to us. IT service management has various components that allow organizations to do this. One of these is IT asset management, which can optimize the life cycle of IT assets and find economical strategies for asset procurement and disposition.
2. Manage Change Efficiently
Changes that are planned, tested, and communicated below par can result in significant business or service disruption. Using ITSM change management process ensures that your organization can implement new changes in its IT environment in ways that limit or mitigate the risk of damages.
ITSM's framework for change management makes sure that resources are allocated correctly. For example, minor changes that do not involve release deployment can be authorized immediately, given they are low-risk. Meanwhile, normal changes can be approved by the change manager, although, it may possibly undergo a consultation first with a Change Advisory Board (CAB) prior to approving a large, unfamiliar, or emergency change.
Using IT Service Management in your organization allows you to manage change effectively by focusing on standardized, repeatable, and accountable processes. This way, IT teams are able to identify issues quickly resulting from changes such as upgrades to networks. When this is done correctly, downtime is brought down to a minimum – which means more productivity for your staff.
3. Reduce Operational Costs
As ITSM aims towards standardization and efficiency, adopting it to your organization can help you save more money and scale up your operations easily. The automated features it offers can reduce manual workload and the time your team spends on resolving issues.
Information Technology Service Management also improves integration among divisions, which in turn leads to better communication and sharing of information across business units. With a clear vision of your organization's IT capabilities, ITSM enables you to use your resources to their best effect.
4. Ensure Accountability
Organizations perform business functions that can be divided into different activities. There are those that yield income while others carry out support and streamlining of core tasks. Information Technology Service Management creates accountability through the standardization of services. It implements functions like an IT service desk that comes with formal documented processes for delivering each type of IT service. Moreover, it also does monitoring activities on the organization's network and IT infrastructure to detect breaches of company policies. Information Technology Service Management gives you high visibility on the delivery of IT services, ensuring accountability.
5. Improve Visibility into Operations
Visibility refers to the degree to which decision makers (managers and executives) as well as staff can see what's happening in other areas of the business. The lack of visibility into IT in your operations can be detrimental to your business. Adopting Information Technology Service Management into your processes ensures that your business prioritizes activities that are urgent. ITarian helps you monitor, secure, and manage your assets directly from within the Information Technology Service Management software. Having all the data you need in one platform reduces the complexities of delivering services to clients. Contact us today.