Top 6 Tips for Selecting the Best ITSM Solutions
The original function of ITSM was to manage the service desk and handle incidents, services, and requests. However, with innovations and technological changes, ITSM solutions now streamline their processes throughout the IT department. They are expanding every day to improve the overall efficiency of the business. The ITSM solutions are drastically evolving with the evolving needs of your business.
If you are planning to adopt a new ITSM System, the following steps will guide you through the process. Read on to find the best ITSM solutions.
1.Define your ITSM needs
Before you acquire any ITSM tool, you must first of all, know your needs. This means that you must know exactly what you need to keep the business running smoothly. Although there are many ITSM tools in the market, finding the best ITSM solution may be daunting. This is because it may be difficult to choose from the numerous options.
So, it is critical to know what you need to narrow down your search for the best ITSM solutions for your organization.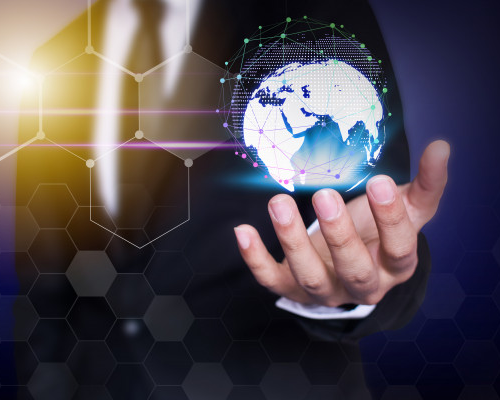 The best way to know what you need is by breaking down your organization's daily requirements. Identify all the processes you can automate to increase your business's efficiency and the user experience. Some of the areas you may need to improve include:
Notifications
Workflow automation
Reporting
Service requests
Incident management
Security and
Asset managements
Some ITSM software vendors are delving into Enterprise Service management that applies ITSM into other essential fields of the organization. So, before you adopt any ITSM solutions, take the time to determine whether it will positively impact your business.
2.Talk with your staff members
Another fundamental thing you should do before creating your list of ITSM features is to talk with your staff members first. Your staff members are the ones who will be using the ITSM tools you plan to acquire for the business. So, it is essential to ask for their opinions first.
If your staff members are many, you can select representatives from every department and create a focus group. These people will help you to know what you need to add and what you should set aside first.
You can also create a survey team to ask the staff what works perfectly with the current ITSM system. By the end of the survey, you will have a solid idea of the tools you need to add to the business.
3.Select the best ITSM solutions
This is simply saying you should distinguish your company's wants from needs. Once you come up with a list of all the ITSM solutions you need for the company, the next step is selecting the essential ones. You cannot acquire all the tools at the same time. So, you must know what is important at the moment and what can wait.
4.Consider integrations
It is paramount to think about how the new ITSM tool will integrate with your company's existing systems now and in the future. Make sure you research for pre-built integrations of the tool before you adopt it. The tool must successfully integrate with any software and network your company uses and run smoothly in all aspects. If it does not integrate well, think twice before you acquire it.
5.Budget for additional costs
Once you begin your search for the best ITSM solutions, you must have a working budget to guide you. However, you should plan for additional costs and services that may be hidden. For instance, you may select a particular tool that may need an add-on feature at an extra cost. Therefore, make sure you also budget for hidden costs to avoid surprises.
6.Look for reliable ITSM software vendors
Many ITSM tools vendors are available, but you may not be able to distinguish reliable ones from the rest by just looking at them. You must take the time to look into their service history and even run background checks to know their reliability. Determine how they provide their services and seek online reviews as well. This will help you to find a vendor you can trust and build a strong working relationship with.
Conclusion
Although many ITSM solutions exist, you must take the time to research extensively to know what you need for your organization. Also, you must ensure the tools you choose will integrate effortlessly with your existing ITSM system. Make sure you choose wisely to improve the productivity and competitiveness of your organization in the market.