8 Top ITSM Software in 2023
For a business that engages information technology in their activities, ITSM software is a great way to help them achieve this. They are different kinds of ITSM software. Some software is free of charge while some are charged for a company to make use of it.This article will discuss ten eight ITSM software that companies and business entities should look out for.
FreshService
This is free of charge software to use for the first 21 days. These first days are a trial period for a company. FreshService offers a company or a business entity a portal to have a self-service opportunity.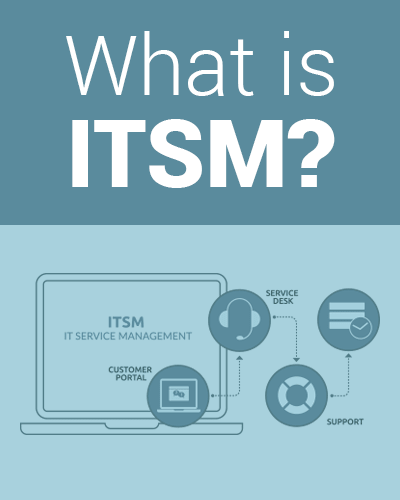 It is software that caters to small- or large-scale kinds of business. For individuals who have to start-up businesses, their clients may not have chances of purchasing the business's products or services via a computer. This software then offers the availability of businesses to have mobile apps that are easily accessible via smartphones.
Other features that come with the FreshService ITSM for root cause analysis of incidents and managing problems, project and configuration management.
ServiceDesk Plus
This is an ITSM suite that hails from ManageEngine's Broad spectrum of enterprise Information Technology management applications. It is a full-stack software whose features include it having ITSM functionalities that are easy to use.
ServiceDesk Plus assists enterprise and IT support teams give IT services that are world-class to customers with reduced complexity and efficiency. Besides, ServiceDesk Plus comes in three editions that are available in 37 distinct languages. The three editions are Standard, professional, and enterprise.
Under the IT service management tools - ServiceDesk Tools is positioned in the 2020 Gartner Magic Quadrant as a niche layer.
Service Desk
This is an ITSM software that helps a company assess and monitor processes of information technology and its current trends. It is of advantage to the company's employees as it offers them support services.
Its features include it providing single places for customers to submit tickets and managing and prioritizing incoming tickets. This application can compile both software and hardware.
Service Desk - can help improve organization productivity and help resolve problems in the IT sector. Finally, the software is capable of standardizing the employee request process.
ServiceNow
The features that ServiceNow software comes with are delivering a next-gen experience to the employee, assisting a company to transform the delivery of IT services and its speed as well as offering benchmark performances against peers.
Samanage
Talking of one paying for software after testing it for a long time, Samanage is the ITSM software that offers that. It is a cloud-based ITSM software that comes with a long free trial.
A business always wants to increase its customer base through its online presence. Samanage assists a company in increasing its visibility among its users.
IT services reduce the workload of a company's employees and Samanage ITSM provides solutions to a company's customers so that employees can get back to their business. It is an effective IT asset management tool and an easy-to-use ITSM software as well.
Spiceworks
This is free to use ITSM software and annual charges are only applied to a company that wants to exempt ads. The features that come with this software are that all its updates are automatically done. It is a software that also gives the leeway to a company to customize it according to its needs.
Cherwell
It is an ITSM software that assists organizations to automate workflows and enhance their services. Some of the features that come with this software are allowing customers to submit their requests for goods and services from a company, check their statuses, and also report any issue that they may have come across.
Cherwell simplifies configuration and improves the experience. It is software that improves ITSM processes by visualizing relationships, utilizing associated information, and centrally managing configuration items.
Rescue Assist
Among all the ITSM software, Rescue Assist is termed as the most comprehensive ITSM as it provides efficient support for your mobile devices and PC. It creates a centralized support process with SDKs, APIs, and other integrations.
Other features that are uniquely connected to this ITSM are that it can remotely guide end-users through problem resolution, troubleshooting, and product setup. It additionally offers multi-monitor supports and provides secure support with optimized security features.
Conclusion
This article highlighted eight top ITSM software in 2023. The eight ITSM software are FreshService, service desk plus, service desk, ServiceNow, Samanage, Spiceworks, Cherwell, and Rescue Assist.