Many startup IT support businesses offer break/fix services to grow their client base. Once they gain more customers, their staff needs to have tools that will allow them to manage client's infrastructures effectively
Remote Monitoring Management
A professional Remote Monitoring and Management (RMM) tool can instantly connect you to different endpoint devices such as desktop, smartphones, and servers in any of your networks without the need to interact with the end user. This allows IT experts to minimize calls or physical visits to clients.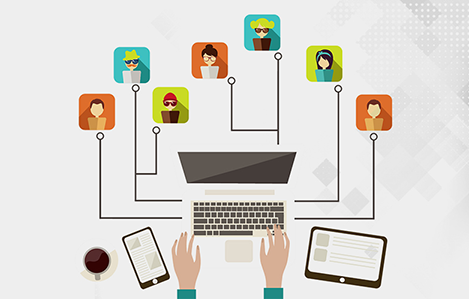 Once your MSP grows big, it would be difficult to keep all the information about your clients and their networks. You would need a tool that will organize information about the systems you support. An RMM tool streamlines information, policies, and settings across your client base. It lets you manage devices remotely from a single portal.
What exactly is Remote Monitoring and Management?
Remote Monitoring and Management (RMM) is a system used by IT service providers to do monitoring, maintenance, and support. This software can also prevent issues from snowballing and further destructing your IT systems. It gives you a team of experts that will keep your systems up to date.
What are the top benefits of RMM software?
1. Reduces Downtime
Businesses may experience several hours of network downtime every year, and this can be costly. When your systems are down, you won't be able to access data including emails from clients and software to perform tasks. As the boss, it hurts to think that you have no productivity while paying for employees, buildings, and utilities. Customers will be unable to contact you and their expectations won't be met.
RMM Software is an ideal tool that you can utilize to keep your systems running. There are many reasons why you lose access to your servers, and if you don't keep an eye on them, you won't be able to stop it before it happens. RMM tools monitor your servers 24/7 and are able to address any issue that causes downtime.
Remember, your business can't afford to lose that much money on downtime. Aside from that, your customers might also lose trust in the services you provide.
2. Security
The globalization of industries and the emergence of enterprise targeted attacks are just some of the challenges faced by businesses. As the number of cyberthreats prevail, the need for strict security measures becomes a priority to organizations.
When you're handling confidential information about companies and clients, you have to make sure the data you have will not be lost or stolen. Security issues do not only damage your reputation, it can also put off customers.
With an RMM tool, you can monitor your systems remotely and make sure that all threats are stopped before they attack your client's infrastructure. It can give you peace of mind that your data is secure and that you will not lose important files. RMM software has the right security to keep your company safe from criminals.
3. Minimal Overhead Costs
It is imperative for start-ups and small to medium-sized businesses to handle overhead costs effectively in order to support development and ensure initial success. We all know that spending in IT infrastructures and human resources is expensive. Aside from buying and implementing the latest technology, you will also need to employ a team of IT professionals to handle the network. To avoid unnecessary costs, you should consider using RMM. It can reduce the operation overheads by having an IT expert working on your systems at a predictable monthly rate.
4. Maintenance
Remote Monitoring and Management tools will take care of all your regular maintenance. By maintaining your systems, it keeps up with updates, security, and system health. And when your system is healthy, your business is profitable. Remote Monitoring keeps track of your technology and makes sure that you can access your data whenever necessary.
5. Unattended Scheduled Reboots
Setting up a server or rebooting desktop during office hours or overnight can be a hassle for IT experts. With RMM, rebooting is done automatically. You don't have to connect to the device in person to set up a scheduled task or manually reboot a computer during office hours. You can easily configure an unattended reboot from the RMM portal with just a few clicks.
Conclusion
The benefits of RMM solutions in your business is tremendous. It saves your company from experiencing issues that can otherwise be avoided. When you have RMM monitoring your system, you get better protection against threats, costs are minimized, and productivity is improved.
With a Remote Monitoring and Management tool, you can take advantage of your extra time and focus on your business while professionals make sure your systems are working properly.