In a business setting, remote access connection gives employees the power to access their corporate network even when they are not physically present in their work areas. With remote access, they can log in to their actual system using personal devices like laptops, smartphones, and home desktops. But to ensure the utmost security and and reliability of a remote network connection, businesses most commonly get a remote network access software to help them manage and monitor the remote network excellently.
Here are some major benefits of using a remote network access software to manage and monitor remote access connections in a corporate network: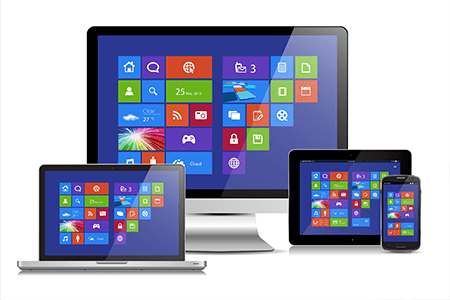 Advantages of Having Remote Network Access Software in your Corporate Network
Remote Network Access Software Advantage 1: Employees Can Work Remotely
By having a remote access software to manage your network's remote access connections, employees can have more flexibility in executing and finishing up their job responsibilities. When a remote network access software is integrated to your corporate network, employees can work easier and faster that leads them to effectively meet deadlines and improve their productivity.
Let's say an employee is unable to report to the office due to unforeseen circumstances (e.g. health issue, inclement weather, traffic congestion) and is needed to submit an urgent report/file or business requirement. With remote access enabled in the corporate network, that employee will be able to perform the necessary task at home or wherever he may currently be. With that kind of corporate privilege, your company will have a proactive solution to ensure completions of tasks within the allotted schedule.
Remote Network Access Software Advantage 2: Faster Troubleshooting
When you have a reliable and secure remote network access software to help you manage your remote access connections, your IT team will have an easier and faster way to troubleshoot issues around the remote access software or even the corporate network itself. With a remote access software, your IT team can do their tasks remotely and can troubleshoot issues from a remote location. There is no need at all for them to go where the server is located just to fix technical issues that may occur.
Remote Network Access Software Advantage 3: Easier Administration
Remote access does not only just allow network users to remotely access data saved in their own business computers, but they can also access files on other devices or servers connected to the network. System administrators set up the accessibility rights of every user that determines which files and folders a certain user is permitted to access. A user's accessibility rights will be based on his business requirements. With a remote network access software to help administrators manage the remote network, they can more easily mandate which permissions to grant a specific user and which permissions or files must be restricted to them.
Remote Network Access Software Advantage 4: Have Improved Web Security
Beyond all the benefits businesses and employees can enjoy through remote access connections, getting the service of a reliable remote network access software can increase the level of security the remote network has. A remote network access software holds your data in a secure database that is protected by encryption technology.
When looking for a remote network access software, you should always take serious time in evaluating the software's functionalities, benefits, and track record. Make sure that it doesn't have any issues of being hacked or compromised in the past. Choose a remote network access software that doesn't just offer useful features that make remote access connections more secure, but a remote network access software that can help you manage and improve your overall business operations as well.
With the goal of incorporating new and improved management tools, cybersecurity company ITarian brought to the market ITarian—the world's only complete and scalable IT management platform that is 100% free. With ITarian Remote Access and Control, administrators and technicians can now manage servers, desktops, applications, and mobile devices remotely that results to a more efficient way of solving problems.
ITarian also offers a complete selection of features needed to optimize business performance. Experience more essential IT management features like Remote Monitoring and Management, Network Assessment Tool, Patch Management, Service Desk Ticketing System and more other incredible features in just one accessible and easy-to-use platform.
Related Resources: