Maintain Security With A Remote Software
Remote access software bridges an association. It resembles an assemblage made from an outside source to frameworks and an inner system. It can be by a host or gadget. Remote access service can be anyplace in the world. It can be from an off-site office to the employees' home or hotel.
Remote Software Policy
The ease of use and accessibility of remote access tool are important. They take into consideration greater flexibility. Whether workers telecommute or on the road. But, remote access software can invite data security challenges. Most especially that remote software from outside the firewall protection. The perils of exclusive data through unauthorized use can lead to consistency issues.
The IT department is in charge of overseeing, making, and upholding of the policies. A policy is turning into a critical component of a general security approach. A remote software security policy partners with the IT department's goals.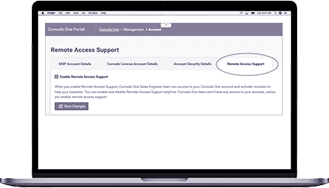 The remote software security policy characterizes the rules of legitimate use. Also, remote access software security policy defines the enforcement mechanisms for compliance. You'll discover remote access software security policies implemented across every industry. It includes government, manufacturing, healthcare, and finance. Remote software security policy applies to every single telecommuter over all divisions.
Remote Access Network Policy
A remote software security policy is a section of a wide network security policy. The network security policy gives guidelines to access a business' system. It contains an essential review of the organization's system architecture. It includes directives on unacceptable and acceptable use. It outlines how the organization will respond when unauthorized or unacceptable use happens.
Remote Software Necessity
There are various kinds of mobile devices and there are distinctive ways to connect. These present difficulties for the IT department. Gadgets can include tablets, smartphones, and laptops. It includes also some other gadget a telecommuter depends on to do business. They can be organization-owned and verified. They can also be under a Bring Your Own Device (BYOD) policy or a combination of both. Each class of gadget has its own set of security challenges. Various gadgets demand different controls. The remote access software security policy needs to detail what is agreeable. Besides, remote software security policy needs to diagram issues. Issues such as emails and authorized sites or passwords. Remote access software security policy is doing this to provide network protection.
Remote software may include a VPN. It may get to online email or sign into a cloud-based technology. Some organizations do not permit access from individual machines. Others uphold strict policies for BYOD circumstances. Policies should adjust to represent evolving innovations. For instance, a network that relies on remote frameworks and cloud. Even a workforce that keeps on requesting greater flexibility. This is to appreciate the improved work-life balance.
You need to choose the correct software. Welcome the unending advantages of remote access technology.
ITarian Remote Access and Control uses the safe RTP protocol. It associates with managed endpoints. ITarian Remote Access and Control is a shared communication device. There's no other product or equipment needed. ITarian Remote Access and Control uses standard protocols and advancements. It is easy and direct to access through the following features:
Backing for easy-route keys
Visuals change for the best depiction
Many screens on the remote endpoint
Real-time session latency details
ITarian Remote Access and Control gets to your stationary PCs from far off locations. It enables administrators and experts to direct servers. They can roll out an overview of performance data or patches. ITarian Remote Access and Control can also turn out service configurations.
Keeping every single cyber attack is incomprehensible. That is the reason Comodo Cybersecurity delivers an innovative cybersecurity platform. Be it over the LAN, Internet, and cloud. The Comodo Cybersecurity platform enables customers to guarantee their systems against military-grade perils. It includes zero-day attacks.
The Comodo Cybersecurity headquarters is in New Jersey. It has 20 years of history of guaranteeing the most sensitive data. For more information, visit Remote Access and Control. You can download it from Remote Access.
Related Resources: