Software open source is any software in which a source code can be edited, meaning the software comes with a license. The license allows programmers to successfully tweak it to suit their needs and also will enable them to improve the software's functions or fix bugs when the need arises.
Benefits of ITSM
Effective IT service management eradicates all jarring qualities between IT professionals and users, remedies conflicts, and manages the overall relationship between users and IT professionals. Additional benefits include:
Aligns Businesses
ITSM affords the IT team a more accurate and in-depth understanding of business requirements, which is one of the most important benefits. Hence, ITSM helps ensure that everyone is on the same page and working toward the business's designated goals.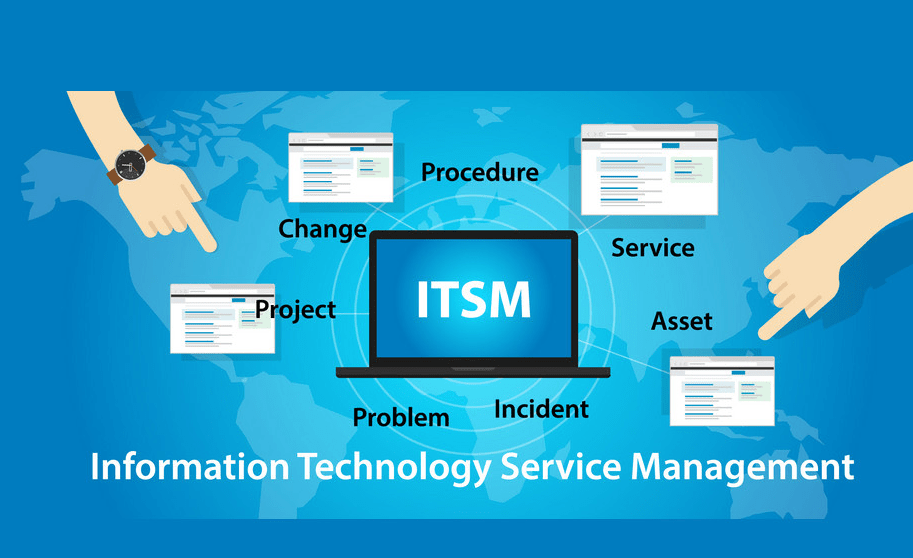 When done right, ITSM makes the processes more scalable. ITSM can also be replicated to save time and business resources.
Ensures Satisfaction of End Users
A greater end-user satisfaction is propelled by a productive team and is intimately connected with the business's overall success. ITSM ensures that end users have reasonable expectations and have the best services.
Increases Productivity
An effective ITSM should help increase the business's IT team's productivity on account of the responsibilities and roles associated with every team member being clearly defined.
Compliance
ITSM also ensures that organizations satisfy all relevant regulatory requirements, which saves you the headache of having to stay on top of compliance.
Improves Problem Solving
ITSM also benefits problem-solving because it reduces the time spent between the implementation of solutions and incident identifications. ITSM gives you access to detailed analytics, which helps you measure your performance and improve upon it.
It also helps execute a more proactive approach to business incidents, which enables you to strike before the issue does any damage preemptively. It also makes it easier to identify problems, which helps you keep them from recurring, translating to more benefits to the business.
By making problem-solving more efficient, end-users become happier, and the IT team members have more free time to get more work done.
3 Best ITSM Software Open Source
Comodo ITOP
This is a complete Service Desk open-source solution that features CMDB. It features a user interface that is easy to navigate and has a Service Management module that allows you to manage services and Contracts.
Comodo ITOP also features the Helpdesk module that allows you to manage requests. It also has the Configuration Management module that gives you a chance to add your configurations and assets. You can also easily use this open-source software to sort your assets by location.
You can also get free support in forums because the project is very active. It has roughly 3500 downloads monthly on SourceForge, and you can use plugins to extend functionality although most aren't available easily.
CITSMART
This open-source software is a product created by Central IT, Brasil. It covers Incident Management, Service Catalog, Knowledge Management, Request Fulfilment, Configuration and Assets Management, Change Management, Problem Management, Release and Deploy Management, and Service Level Management. It also features nine PinkVerify certified processes and is currently at version 2.
JIRA
JIRA Service Desk is an open-source software from Atlassian. It is built for the IT and service team to help them with everything they need for any incidents, change management requirements, and problems that occur outside the box. It has self-service that allows users to help themselves. It also features SLAs, automation, and CSAT reporting. It automates repetitive tasks, which lightens the workload. It features a robust API that can successfully extend the service desk.
This open-source software also offers visibility into crucial business metrics and enables real-time collaboration for increased visibility. It provides monthly and annual subscriptions, over 350 compatible apps for easy asset management, surveys, CRM, and much more.
By adding Confluence to JIRA Service Desk, you can automate knowledge base suggestions. You can also integrate it with JIRA software to link IT tickets.
In Conclusion
These ITSM software open-source products prove to have good support, quality code, and they all prove to be great products for all types of businesses. We recommend testing each of them and find which suits your business needs best. Luckily, most feature a demo page that can quickly jump to the UI. They will make IT service management easier for your IT professionals and other employees.