The number of workers who can work on the go, from anywhere in the world, has reached 1.3 billion as of 2015. Similar studies have shown that at least three out of five employees don't have to be in the office to be working. At ITarian, we understand that employees don't need to be or want to be tied to their computers and their offices. That means freedom to work wherever you choose, including cafes and hotels, but that also poses a problem for the IT department. You're always going to need support for all those employees, and they will have problems at some point. A mobile service desk could be the answer.
Offices Are Overrated
People can now work straight from their smartphones and tablets. They have tiny computers that go with them everywhere instead of staying tied to their office with a desktop or even dealing with the heaviness of a laptop. However, as your employees are out there in the world, they need services and support so now the ServiceDesk has a new challenge – allowing users to keep their mobility and staying productive.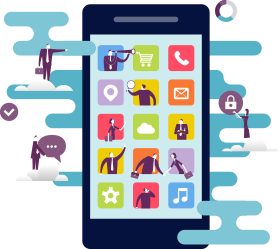 How Does the Mobile Service Desk Work?
Our product can help with a mobile workforce because they can:
Create a ticket using any device
The ticket will be automatically formatted
Agents can see tickets wherever they are if they have access to a device
Agents can close and look up tickets wherever they are
Administrators can check up on agents no matter where the agent is or where the administrator is
It may shock you to know that every worker is carrying about three devices, all of which can be used for work purposes. They may have a laptop, tablet and a smartphone or any number of varying mobile devices. Therefore, having a service desk that can travel with them wherever they are means that the IT department and the employees can be more productive. contacting us to learn more about our Service Desk product.