The ITarian service desk software has more to offer other than resolving issues and maintaining the system. It can also help the Managed Service Providers (MSPs) handle the billing per month for their clients. In this article, you will learn what is the role of service desk software in charging fees.
How Service Desk Determine Fees
There are three components you need to consider when billing your customers. These are the contracts, charging plans, and global asset rates. Each of these components will determine the charging rate considering the agreements and conditions. The description of each component is explained below: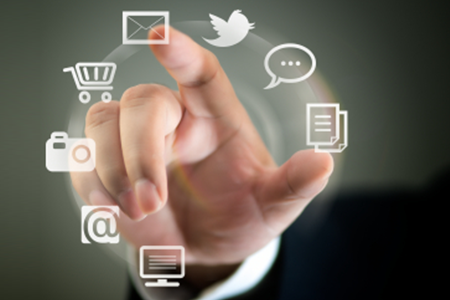 The Financial Role of Service Desk # 1: Contracts
You can find this option in ('Admin Panel' > 'Finance'> 'Contracts'). The contract states all of the agreement between your organization and a customer which specifies the charges you will levy for your services over a fixed billing cycle. You can configure the following in a contract:
Contract Fee (optional). A fixed charge for a billing cycle (weekly, bi-weekly, monthly or annual). The contract fee will always be charged on top of any charging plans and/or global asset rates.
Prepaid Hours (optional). You can specify how many hours of work your company will provide at no charge for the contract fee. You can set different pre-paid hours for each type of service (telephone, remote, on-site). If the time spent exceeds the pre-paid hours then only the excess time will be subject to charge.
Charging Plan (optional). This is will be discussed further in the next item.
The Financial Role of Service Desk # 2: Charging Plans
You can customize your plans by going to the ('Admin Panel' > 'Manage' > 'Charging'). This a template applied to a contract which lets you define custom hourly rates for your services. Charging plan rates are applied after prepaid hours have been used up. You can configure the following in a charging plan:
Default Hourly Rate (required). This can be used when for hourly charged services. This can be applied during sessions not covered by a variable rate.
Variable Rates (optional). These are special rates for specific types of work. Variable rates are implemented by constructing a conditional rule. Work which meets the criteria will be charged at the rate you set. For example, you might want to charge a different rate for on-site visits, or for work on a particular type of asset, or for work that exceeds a certain length of time.
The Financial Role of Service Desk # 3: Global Asset Rates
This can be accessed in ('Admin Panel' > 'Finance' > 'Charging' > 'Default Charging').
If there are instances that you have to resolve issues out of the contract, you can set hourly charges for work on specific asset types. Assets are items like workstations, servers, printers, routers etc. Global asset rates are only charged after any prepaid hours and charging plans have been processed.
The Charging Flow
When the MSP has finally closed a ticket, charges are calculated for the session as explained below:
Service Desk first checks whether a contract exists for the company.
If no contract exists then Service Desk charges any global asset rates that apply to items in the ticket. If no global rates are set for items on the ticket then no charge is made.
If a contract exists:

Service Desk first processes any pre-paid hours. If pre-paid hours are available then the time is not charged.
If pre-paid hours are not set or have been exhausted, then Service Desk checks whether a charging plan has been applied to the contract.
If a charging plan exists, then the Service Desk first checks the 'Variable Rate' rules.

If the work matches a variable rule then the hourly rate specified in the rule is applied.
The 'default rate' is implemented to all work which does not match a variable rate rule.
If there is no plan, then the Service Desk applies any global asset rates that are relevant to the ticket. If you are charging, no global rates are set for the assets worked on in the ticket then no charge is made.
Conclusion
ITarian is a fully featured IT management platform that serves a complete management and protection for Managed Service Provider (MSPs) and IT administrators. The ITarian is a complete, scalable central IT management platform that includes Remote Monitoring and Management (RMM), Service Desk, Patch Management, Mobile and Endpoint security management and other essential IT management tools for MSPs in a single, easily navigated console.
MSPs will be able to gain on-the-spot visibility as issues develop and produce detailed reports based on project timeline, assets, costs, ticket type, and staffing. Further, MSPs will be able to easily disperse billing charges to clients. This helps MSPs to maximize its features including charging bills to their clients. It lessens the mistake in accounting and sends out timely billing charges. The MSPs can use that for free.
Sign up for the ITarian Platform and get the chance to use maximize the role of service desk to your MSP business. Use the software Visit our Itarian website for more details