Best RMM Service
RMM services have a lot of benefits for businesses, MSPs, and for break-fix customers. For instance, it can help track issues and resolve them quickly, even before clients notice them. It also enables MSPs to administer tasks to many systems at different locations simultaneously.
Many business owners and IT service providers would agree that RMM can resolve minor issues that could lead to bigger problems if left unchecked. This is the main reason why you should equip your organization with an RMM tool.
Still unsure whether you should get it or not? We have prepared some of the benefits that MSPs can take advantage of through RMM service. Let us start: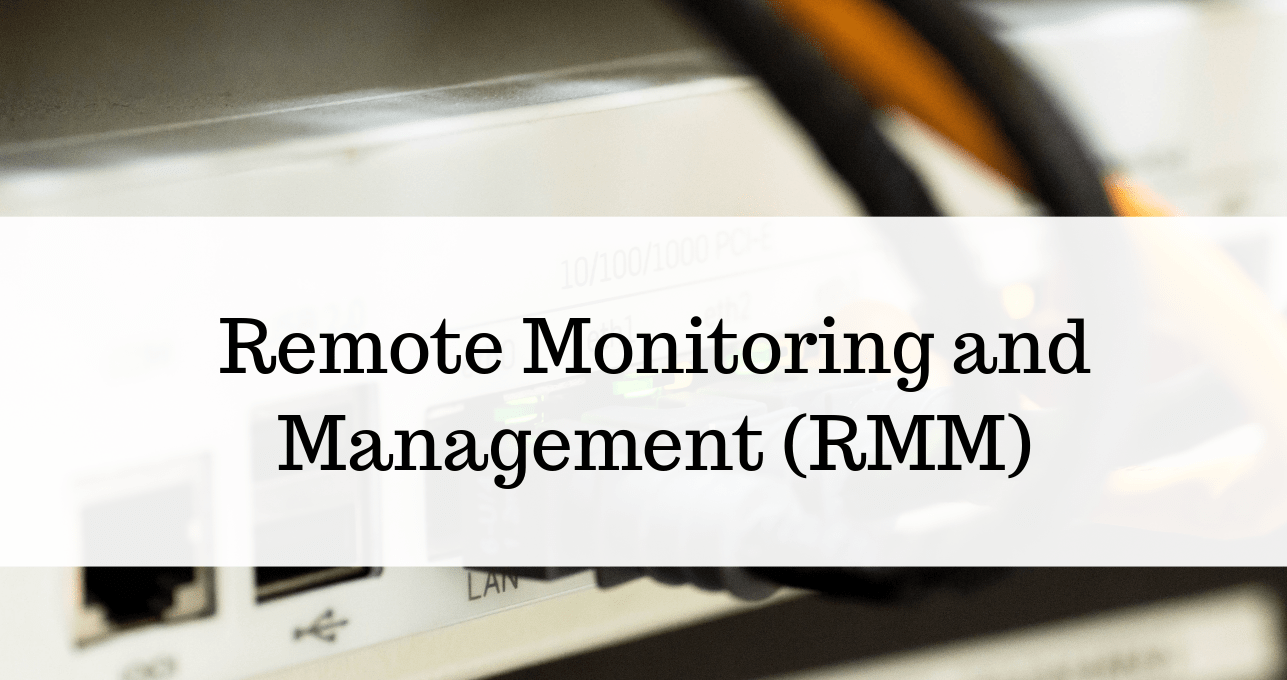 It can boost productivity.
RMM services empowers IT service providers to unload time-consuming tasks and stop spending time and local resources on small issues, such as email delivery, expired web certificate, updates, antivirus scans, and much more.
Having this software installed into your system also enables MSPs to become more productive and efficient, wherever they are. This gives them extra abilities to resolve potential issues, as RMM service can monitor the health of one's network and all devices on it remotely.
Moreover, an RMM tool can automatically notify MSPs if it detects common issues with your systems. Meaning, it reduces downtime that can be costly to your business without requiring IT service providers to visit your site. It boosts productivity too, as it allows your IT service provider to focus on their main task and much harder roles.
It helps you become proactive in maintenance and security upgrades.
An RMM tool will not only prevent turning minor issues into big problems, as it also automates several maintenance tasks, such as applying patches and updates to operating systems and key software. In addition, it allows MSPs to systematically schedule and apply patches and updates at the most ideal time. This helps you reduce downtime or service disruption on your business operations.
RMM service complement antivirus software, too. With this, your MSPs can upgrade your system's security by consistently checking and applying vital updates that can fight threats that are harmful for your business.
In short, aside from boosting productivity and maximizing your returns, an RMM tool can also help save money from resolving major issues and attacks. After all, optimal network security is achieved through proactive maintenance and security upgrades.
It allows you to have a good relationship with your clients.
Another magic of RMM services is its power to give IT service providers the ability to connect, troubleshoot and fix a problem without causing service disruptions to their client's work.
This will build trust and confidence between clients and MSPs. RMM also determines potential incidents before clients notice it.
It can increase the value of other complementary IT services.
Aside from being a great standalone tool in ensuring the health and performance of IT endpoints, RMM services can also work closely with other IT services that are vital for any business. These include the following:
Backup and disaster recovery
According to a Kroll Ontrack study, while 57% of respondents said that they had backup and disaster recovery software in place, still, 75% of them were not able to restore all their lost data. Meanwhile, more than 23% respondents revealed that they were unable to recover any data at all.
This could be prevented with RMM services. By pairing backup and disaster recovery applications with RMM, an MSP can immediately detect when a backup process fails.
Patch management
Security breaches usually occur because of an outdated software. When patch management is paired with RMM, MSPs will get extra help in securing the client's system, as it enables them to perform tasks remotely, automate the update process, and ensure that no issues are missed.
This enables business to increase uptime without service disruption. Also keep in mind that fewer problems mean higher income for any business.
Security as a Service
When paired with security monitoring tools, RMM services allow MSPs to minimize the chance of a security breach. This is made possible by its function of sending alerts to MSPs when it detects security issues.
Now that you know the benefits of having an RMM tool, the next step you should do is determine which RMM services can provide you with the best features that fit your business needs and goals.
With RMM, you can be confident that there is software handling critical tasks, such as patch management, antivirus definition updates, and script scheduling, while you and your MSPs focus on your core operations and business growths.