What is the significance of remote desktop access security? The remote access software enables a client to connect to another PC over the Web. Not for peer-to-peer file sharing, rather for security.
A remote desktop connection has to happen first. Now, the client can see any screen content on the remote desktop computer live over the Internet. Besides, they can access all the software, services, and files stored on the remote PC. As though they sat before it. Remote desktop access software has progressive implications for both individuals and organizations. Employees can actually work on their office machines from halfway over the globe.
But, as with any Web access, there are certain security steps that one ought to know about. You have to get the most of the security features. It must match alongside the benefits of the remote desktop access software.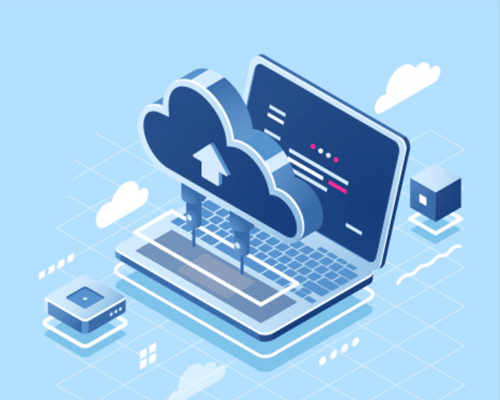 Remote Desktop Access: Why Use One?
As mentioned, remote desktop access software has a tremendous impact on organizations. One example is when managing delicate information. For example, rather than sending copies of a delicate project with a traveling worker, remote desktop access software enables that employee to deal with his task from anywhere. The project is still situated on company servers. Remote desktop access solutions aren't only for organizations, though. Install remote desktop access on your own personal machine at home. You will have the capacity to fix your friends' and family's PC issues from a far distance.
Remote Desktop Access: Be Safe On The Web
As mentioned, there are always security questions when utilizing the Web. That is the reason with some desktop sharing software. They have joined many safety efforts to guarantee the PC and clients' information. For instance:
Session Password – When you begin a desktop sharing software, you get a random session ID. Your members will use the session ID to join the remote desktop access session. But for the individuals who need more, you can include a required password over the session ID.
Explicit Consent – It is not possible for anyone to control your PC without you permitting it. What's more, you should be able to prevent the administrator from controlling your PC.
Lock Session – After your members have joined your remote desktop access session, regardless of whether it be for remote support or an online meeting, you should lock your remote desktop access session. This means no one else can view your screen and enter your session. This is regardless of whether they have the right session ID.
There are a lot greater security features like advanced encryption, and so forth. These are only examples in light of the fact that these are so extraordinary. But not every person knows about these safety efforts.
Remote Desktop Access: The Main Concern
Remote desktop access software is somehow secure. Yet, it is a must for clients to know about the security highlights. It is for their peace of mind during the next remote desktop access session. With their awareness, remote desktop access software can be safe and secure. Above all else, it can be valuable.
To understand the focal points in remote access innovation, you have to pick the right software.
ITarian Remote Access and Control uses standard advancements and protocols. It is a shared communication device. There's no extra item or hardware necessary. ITarian Remote Access and Control uses the safe RTP protocol to connect with managed endpoints.
ITarian Remote Access and Control engages specialists to direct their very own servers. It is immediate and simple to access with the following accompanying highlights:
Persistent session latency details
Backing for significant action keys
Multiple screens on the remote endpoint
Visuals change for the best depiction
ITarian Remote Access and Control can roll out patches. It can see service configurations and performance data. This way, it can deal with and address issues immediately. ITarian Remote Access and Control gets to your stationary PCs from distant areas.
Comodo Cybersecurity is founded in New Jersey, USA. It has twenty years of history of ensuring the most delicate information. Comodo Cybersecurity platform enables clients to ensure their structures against zero-day attacks. The same with military-grade dangers.
Keeping each advanced attack is immeasurable. That is the motivation behind why Comodo Cybersecurity delivers an innovative cybersecurity platform. Be it over the cloud, Web, and LAN, Comodo Cybersecurity renders dangers useless.
For more data on ITarian Remote Access and Control, visit https://www.itarian.com/remote-access-and-control.php.
ITarian Remote Access and Control is without charge. You can download it from https://remoteaccess.itarian.com
Related Resources: