Implementing remote access software is a great method to improve your tasks. Getting a remote computer access software connection can also bring down your expenses. It can upgrade your IT in a few distinctive ways. We'll tackle ways your remote computer access connection is improving your organization.
Small organizations have a variety of tools available to them. These tools improve their process. A remote computer access connection is a mainstream service in organizations. It enables employees to work remotely while saving money on IT costs. You can get top quality IT solutions. Here are the ways your organization profits by getting a remote computer access connection.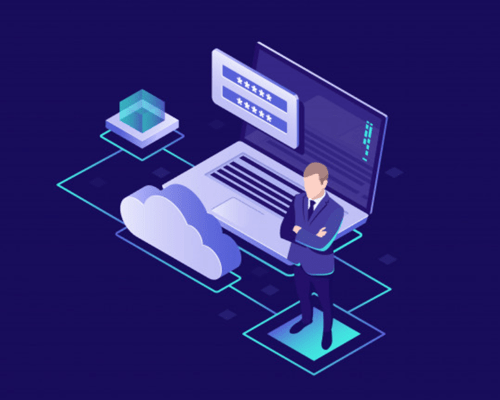 Remote Access Security
Security is critical to your success when you have your data virtualized. You don't need a remote computer access solution that puts your data in danger. When you are using a remote computer access service to get a remote computer access connection, you get a group of experts. You need them to keep up your server. They guarantee that your environment is updated with the most recent remote computer access security fixes. You shouldn't need to stress over your information. Now you get a situation that backs up your information. Also, it enables you to recover information in the event that it is lost.
Beyond that, remote computer access includes many improved security features. Data is ensured while transmitting with cutting-edge key encryption. You can also observe who is remotely associated with your organization.
Remote Access Telecommuting
A remote computer access environment at your organization needs assets. It is to make it efficient. Virtualizing your PC makes it open through any PC. This implies you will most likely access your desktop on the go or from home. You can get to it through an Internet browser. This enables your employees to be productive from any place.
Ease Of Use
The advantage of a remote computer access connection is having the capacity to interface with your information. It can do that from anywhere in the world. Your information is in one spot that is easy to see and you no longer need to have a software installed on your own PC. You likewise take out the need to travel with external drives to take your data with you.
Simple Administration
Every part of a managed system came from one location. You can edit permissions to specific clients or pinpoint groups of clients. You can limit their access so they can only see certain things in their work area. It is easier than ever to deal with the system, in general, using a remote computer access connection.
Savings
Putting resources into remote computer access innovation isn't simple. It takes a ton of cash to develop a dependable remote computer access solution. Especially the one that will provide the solutions your organization needs. This expense is offset when you use a remote computer access service. You don't have to invest in the servers or employees to maintain those servers. You can also save money on hardware. Employees can observe BYOD policy to access their desktop.
You need to choose the correct software to welcome the points of interest in remote access technology.
ITarian Remote Access and Control is a shared communication device. There's no extra product or equipment necessary. ITarian Remote Access and Control utilizes standard advancements and protocols. It uses the safe RTP protocol to associate with managed endpoints.
ITarian Remote Access and Control empowers experts and administrators to administer their own servers. It is direct and easy to access with the following accompanying features:
Continuous session latency details
Support for significant alternate route keys
Many screens on the remote endpoint
Visuals change for the best depiction
They can roll out patches. They can view performance information and service configurations to handle and address issues. ITarian Remote Access and Control gets to your immobile PCs from far off locations.
Comodo Cybersecurity platform empowers customers to guarantee their frameworks against zero-day attacks and military-grade danger. Situated in New Jersey, Comodo Cybersecurity has two decades of history of guaranteeing the most fragile data.
Keeping every digital assault is incomprehensible. That is the reason why Comodo Cybersecurity delivers an innovative cybersecurity platform. It renders threats worthless. Be it over the cloud, Internet, and LAN.
ITarian Remote Access and Control is free-of-charge. You can download it from https://remoteaccess.itarian.com
For more information on ITarian Remote Access and Control, go to https://www.itarian.com/remote-access-and-control.php.
Related Resources: