Best Patch Management Software (Updated 2022)
ITarianPatch Management Software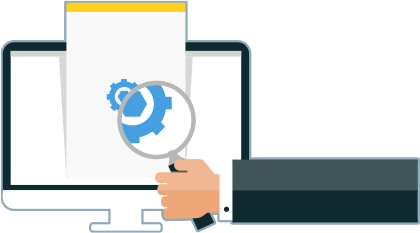 Patch Management Software By ITarian
ITarianPatch Manager assists Managed Service Providers and administrators to deploy software and OS updates that are connected on the nerwork endpoints.. It features a centralized, user-friendly interface to identify vulnerabilities and do patch updates from remote.
Features :
Mitagates the time taken to update patches in desktops and servers
Brings down plausible security risks with improved service performance
Sends alerts as and when required
Delivers easy user-interface
The ITarianPatch Management Software is compliant to handle various versions of Windows such as Win 10, Win 8, Win 8.1, Win 7, Windows Vista, Vista Gold, Windows XP and Windows XP Gold and Windows 2000.
Patch Manager by Cloud Management Suite
Cloud Management Suite offers patch management solution with up to date and automatic vulnerability management and patch installation.
Features :
Automates third-party software updates and security patches.
Allows the user to take remote control of any
of your organization systems
Software distribution is done locally with bandwidth-efficient technology
Two-Factor Authentication
ConnectWise Automate by ConnectWise
ConnectWise Automate delivers automatic IT support Task. The connectwise automate delivers Third Party Patch Management as an extension of Automate's Microsoft update, to offer patches to third party applications to close vulnerable flaws and to stay compliant from attacks.
Features :
Desktop & Server Management
High levels of efficient production system
Automated remote management system
Integrated virtualization manager provides multiple host and virtual machine monitors for Hyper V(r) infrastructure.
Kaseya VSA by Kaseya
Kaseya ensures to improve team efficiency and provides the tools and associated platform to implement policies and to deliver instant solutions to handle complex software and automate patch deployment.
Features :
Automated Patch Deployment,
Ensures Patch Compliance,
Flexible Configuration,
Simple and quick with solutions.
SysAid
SysAid Patch Management ensures that the Windows-based servers and PCs are updated on a regular basis.
Features :
Simple and hassle set up
Absolutely Automated Patch Management
Efficient in Configuration
Patch Manager Plus by ManageEngine
The Patch Engine Plus from ManageEngine delivers Automatic Patch updates for Windows, Mac, Linux, Third-Party Applications. It ensures to detect and download missing patches. It assures to test patches prior to deployment. Robust audits and reports to deliver better visibility. Users also benefit a cross-platform patching.
Features :
Streamlined Patch Management Solutions with advanced audits and analytics and audits.
Provides end to end tracking with complete patch management reports
Delivers tailor-made policies of deployment as per the business demands
GFI LanGuard by GFI Software
GFI LanGuard provides robust patch management system that enables administrators to identify, and deploy the latest security patches for supported applications and operating systems. It helps to scan and identify network vulnerabilities even before they infect the network. It provides Patch Management capabilities for Windows®, Mac OS® and Linux. GFI LanGuard is well informed and equipped to carry out vulnerability assessment so as to analyze the status of your network security and detects risks.
Features :
It ensures to deliver patch management solution to fix vulnerabilities even before any possible attack
It ensures to provide network auditing and analyze the business network centrally
It delivers vulnerability assessment to identify security vulnerabilities
Patch Manager by SolarWinds
It gains control over patching Windows Servers & Workstations, streamlines Third-Party Software Patch Management and also takes control over Patch Deployments with Advanced Scheduling & Rebooting. It automates the process of patching and reporting, by this way it assures to reduce security risk.. The patch manager is also well armed to deliver patch compliance as well.
Features :
Easy to use Patch Management system
Limited interruption of services
Controlled and systematic patch updates
Provides summarized patch compliance reports to help the user understand the patch status
Shavlik by Ivanti
It delivers patch management solutions for Linux, Unix, Mac workstations to the data center, for different OSes and 3rd-party apps. It also provides automatic vulnerability assessment and patch management across the organization's network. It automates the process of vulnerability assessment and patch management throughout the organization network. It assures compliance and helps to evaluate and secure the systems and servers to fall compliant with the PCI Security standards.
Features :
Delivers protection for Linux, UNIX, and Mac based systems
Ensures PCI compliance
Patch Management from remote
Automox by Automox
It delivers efficient patch updates to improve your security and compliance. It offers automated remediation, Cross Platform OS Patching and 3rd Party Software Patching. It assures continuous monitoring of the organization's infrastructure and assures security compliance. It deliver 360 degree patching control to meet your patching demands.
Features :
100% Automated cloud-based patch management
Ensures Policy compliance
Delivers absolute control over patching
Deliver Continuous Monitoring of Compliance against security threats
ANSA by Autonomic Software
This is a fully integrated patch management component developed to deliver McAfee ePO users with a solution to manage Windows and Mac updates including third party and third party applications for desktops, laptops, and servers.
Features :
Delivers patches from small to large sized business organizations
Patches are fixed as per the security timelines
Ensures reduction in cost, saves administration time and eases to maximize efforts
Provisions to schedule patches and reports Windows and Mac – based applications
Auditor Enterprise by Ecora Software
Ecora Patch Manager delivers instant patch management solution and provide a more secure environment. It delivers a unified platform to deploy instant scan offers to ensure accurate patch analysis and reporting. It ensures proven compliance meeting the PCI security standards. It centralizes system identification, patch evaluation and installation on the organization's workstation and servers.
Features :
Quick installation and identifies servers and workstations automatically
Ensures to provide scheduled patch updates
Delivers patches for third party Windows-based patches
Server Manager by ivanti
Ivanti offers simplified and automated patch management solution for all servers. It supports in scanning the system for missing patches on Third party apps, Oses, servers both physical and virtual and systems that are not connected always – which further helps to reduce possible vulnerabilities.
Features :
Easy to use Interface
Complete Patch Management system
Ensures to scan for missed out patches to deploy them
Conclusion
ITarian's patch management application delivers a robust experience, giving Managed Service Providers (MSPs) and administrators complete control over the deployment of updates to both operating systems and 3rd party applications on network endpoints. Through a centralized, easy-to-use IT operating platform interface, MSPs and administrators can easily automate the patch management process that ensures software stays up-to-date.