Best Patch Management Software in 2023
Here's a common situation: Your computer's performance is being very slow. Upon checking, you see that Windows is updating itself. The popular term for this process is patching. There are third-party programs that do the same thing. Each software vendor has their own version of a patch management software.
A patch in computing contains bug fixes, software upgrades, and security solutions. Patch management process is the managing, updating, and deploying of patches to computers. A patch management software is a tool that delivers these functionalities.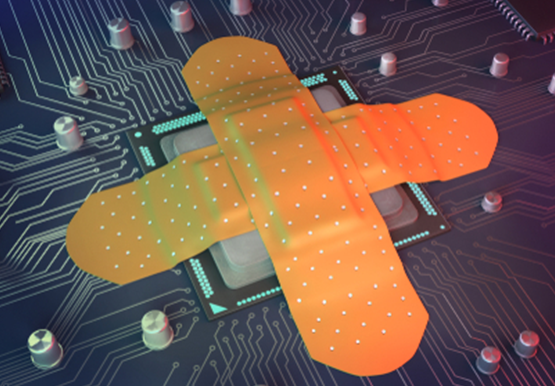 What is patch management?
A patch management system is important for every business or organization. This will cover the security holes before an attacker exploits it. Choose the right patch management tools that can help you save on money, time, and effort.
Reading patch management software reviews helps in product selection. These reviews serve as testimonials from existing users. Their feedback can affect your decision in choosing the right patch management software.
In this article, you will learn the importance of using patch management software. You will also know how to choose the right patch management software for your needs and the benefits of using one.
Why Do You Need a Patch Management Software?
Cybercriminals are becoming more resourceful when conducting their attacks. The deployment of a patch takes time and effort, so hackers often search for vulnerabilities that don't yet have patches and exploit them.
Here are the reasons you need a good patch management software:
You need to identify vulnerable endpoints that need patching. Endpoints refer to external network components like tablets, smartphones, and laptops. Patch management software like ITarian products provide support for these endpoint devices.
You need to automate and schedule the update process for apps. It is tedious if you do the patching process yourself. ITarian can help you automate the patching process.
You need to be able to deploy operating system updates from anywhere. A crucial update to fix a known bug is a priority. A patch management software should let you do the patching from any location. ITarian offers remote patching capabilities.
You need to see statistics of available updates for endpoint devices. ITarian offers an easy-to-use central dashboard with analytics and reporting functionalities.
How to Pick the Best Patch Management Software
There are reasons that people take into consideration before buying a product. The decisions you make have an impact on your business. It is wise to do research first.
Here are a few things to consider when choosing a patch management software:
It should be able to patch different operating systems, like Linux, Mac, and Windows. A good patch management software should run and work across various platforms. ITarian is compatible with different operating systems.
It should be able to patch endpoint devices like tablets, laptops, and smartphones. ITarian products always provide support for endpoint devices.
It should offer automation capabilities to save time, money, and effort. The main goal of an application or software is to simplify human tasks. ITarian does a good job of automating tasks.
Patch management software should provide status reports on the latest patches. ITarian offers various customizable reports to choose from, depending on your needs.
What Are the Patch Management Software Benefits?
It is natural for someone to want to enjoy the benefits of this product. They deserve the advantages of making the right investment. Here are the benefits of using patch management software:
Benefits
Description
Complete patch sourcing

Our patch management team observes the main sources of patch intelligence. This includes the following:

Microsoft Security Bulletin.
Software vendors.
Common Vulnerabilities and Exposures (CVE).
Automated crawler systems.

Automated system discovery
Our patch management software provides a real-time view of your network. It automates the process of discovering endpoints. It automates the process of identifying missing and installed security patches.
Prioritization and scheduling
Prioritizing patch deployment depends on the severity, vendor, and the type. Our patch management software also automates the scheduling of critical updates.
Effective deployment
Our patch management software can schedule the installation by time, computer, and group.
Change management

Our patch management software tracks and reports the following:

Endpoint patch policies.
Network status changes.
Applied and missing patches.
Failed deployment attempts.

Review and evaluation
Our patch management software can track and patch every program over the network. This provides visibility into global patch inventory. It uses advanced network status and health reports.
Compliance
Our patch management software is configurable to the schedule you set. This maintains consistency and compliance for the whole enterprise.
Testing
Our patch management software is capable of doing extensive and deep testing. You can run and test patches one by one or by bulk.
Conclusion
You learned what a patch management software is and its importance. You also now know how to choose the right patch management software for your needs, as well as the benefits of using it.
ITarian is an amazing product with many features and no extra costs! It is a cost-effective solution that meets the requirements of your business.
What are you waiting for? Sign up now and Get it!