With the evolution of technology, companies and business entities now base their operations on an online basis. We are living in a world where employees have to have the know-how of information technology to work effectively. A lot of information is passed across the internet from a company to its consumers.
Many companies have their online presence via their company website, social media platforms, and emails. All the data that a company has on the website or social media platforms need to be backed up. Backing up data helps in keeping your data safe and can be easily accessible for reference when needed.
Companies and business entities take up the behavior of backing up data often to keep away from the damages online hackers can do to our computers and websites via the information that is found online. If a website administrator does not have strong passwords for their servers, hackers could take advantage of this, guess and input their passwords.
Getting access to a password could easily give access to a hacker to important information that the company would want to keep secure. This information includes financial information or logins to information that can expose the company to the public. The Bacula windows server Is software that assists computer users to back up their data.
5 Components of the Bacula Windows Server
Bacula is a program that runs on computers and assists in backing up data, recovery of data that is lost or hacked, or verifying data in a computer as well. As earlier mentioned, it happens that computers are attacked by hackers, and malware gets infected to a computer. When a computer is infected with malware, it hence cannot operate as it used to and, in most cases, data is lost as well.
The Bacula Windows server can run on a computer or several computers that a company or business entity may have and it helps in backing up data, recovering data, and verifying data in a computer. There are five components of Bacula. These components include Director, file, console, monitor, and storage services. This article will highlight five components of the Bacula windows server.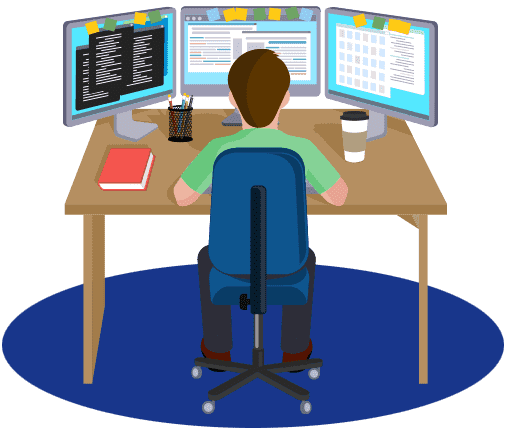 1. Bacula director
The Bacula director is a program that heads the Bacula Windows server and it hence is in charge of all the backing up of data, restoring, and verifying data. The importance of backing up data is that a computer user can always access the information inputted in his or her computer even when a computer is damaged or hacked.
Backing up of data can be automated with internet connectivity in a computer. This means that an organization can schedule when their data needs to be backed up and hence this should not necessarily be looked into by staff in the organization.
2. Bacula console
The Bacula console component of the Bacula Windows server facilitates the communication between the director and console. The Bacula console comes in different versions which are the Qt-based interface, text-based console interface, and the wx Widgets graphical interface.
With the Bacula console component in place, a computer user will back up his or her data directly as he or she types in data in their computer. The Bacula console also allows a computer user to run the Bacula director component and enables the jobs done via a computer to run effectively. In cases where a firm deals in statistics or when they need to consolidate their finances, the Bacula console comes in handy.
3. Bacula file
The Bacula file component is installed on a computer that needs backing up. This Bacula component coordinates with the Bacula director component and transfers files in the computer that needs backing up.
4. Bacula storage
A computer needs to have a safe space for all the files inputted in it. The Bacula storage component ensures that files and computer data find storage space and thereafter the data can be backed up to facilitate future reference of the data in the computer.
5. Bacula catalog
The Bacula catalog component ensures that computer data that is backed up is organized. It also allows a computer user to locate with ease data that was backed up. It additionally allows recovery of data that was lost through computer damage or through losing one's computer. Restoring data in a computer becomes crucial especially when the data that was lost was sensitive and could reveal a lot about a company or even lead it into a whole lot of loss.
Conclusion
A computer user must get a hold of the Bacula windows server. It will keep a computer user at ease because they will always be assured their data is safe. This is because the Bacula windows server will backup, restore and verify the data in one's computer.