Choosing the right ITSM software for your company is a tedious but essential task. Creating a solid foundation for your IT service management enables you to carry out the central goals of all business functions, even going beyond the field of IT. So what factors should you consider when selecting this technology? Here are some things to keep in mind when shopping for ITSM software.
1. Understand Your Needs
While it is easy to just purchase the first IT service management software you see, it won't probably be the best choice for you. What you should do instead is to think what your objectives are. Ask yourself what you exactly need to deliver optimum IT service. Take your existing practices and identify the ways on how you can improve them using more modern, fit-for-purpose ITSM technology.
Also, when evaluating your ITSM software options, look into your organizational roadmap. Will the solution be able to meet your unique business requirements in the near future? Choose a solution that is flexible enough to make configurations without breaking, as your organization continuously innovates.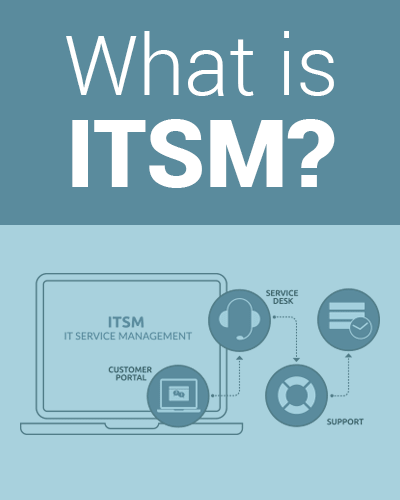 2. Ability to Consolidate Things
When choosing an ITSM software, opt for a product that can support multiple tools and processes. Make sure that it can integrate with existing IT management tools – from network monitoring to ticketing system.
To find a vendor that meets your operational requirements, ask these questions:
Does the tool integrate well with various solutions or only with its own proprietary solutions?
Do integrations come with a cost?
How does the solution maintain integrations when it is updated?
See to it that the software easily integrates with the tools that you have in place. Validate with reference checks instead of simply relying on their word.
3. Prioritize Necessities over Wants
When choosing an IT service management tool, it is imperative that you focus on your core requirements more than the things that you just desire. Be careful as some vendors may convince you to buy products that don't meet all of your must-have requirements. Some of them aren't necessary, putting your money to waste. Stay focused on investments that drive real business value.
4. License Types and Options
There are various types of licenses offered like named, floating, role-based, etc. Regardless of your choice, the license is an important part of your investment. If in the past, you invested in standalone software with eternal licenses, it's different now.
Choose robust cloud options that follow your maturity and improve your ITSM processes. Beware of software with hidden costs that never stop accumulating. Only do business with legitimate software providers.
5. Continuous Support
Look at the support service quality delivered by the vendor. The best IT service management software should provide great support throughout the business hours and responds proactively to your requests. It would be a plus if they give training and advice on best practices.
6. Assess ITSM Tool Vendors
Think about the issues you had with your previous vendors and their products. They may differ from each other, but it's possible that most of them stemmed from the lack of proper communication.
IT service management is complicated and it requires more than just a single business transaction. It needs back-and-forth communication between the buyer and the seller to get the technology running. A vendor that builds and maintains a formal business partnership with their customer is something that you want.
7. Ask the Users for Advice
Sure, your prospective IT service management tool looks great after some preliminary evaluation. But do you have a hard proof that it will work as expected? To ensure that you would get the perfect tool for your company, it would be ideal to ask the opinion of real users.
Let some end-users in your organization evaluate each tool thoroughly. They should rate them based on intuitiveness and user-friendliness, the speed of time-critical tasks such as incident logging, and the depth of reporting capabilities, among others.
Do not rely on reports and comparisons that fail to show all the options in the market. Make sure that your list of suppliers comes from real customers and not from random analysts. Follow this tip and you'll see that there are other viable options aligned with your budget and your needs.
Final Thoughts
IT service management is becoming more and more sophisticated. With the help of ITarian's ITSM solution, you can meet organizational and business goals in no time.
IT Project Management Software