As technology and consumer behavior constantly change, companies need to stay ahead of the competition. The idea of a complete revamp can be overwhelming but with all areas of the company helping out – especially IT and marketing – they can make significant progress that can ultimately drive success.
Where should your organization start? For one, modernizing outdated manual processes through IT management solutions - can be a big assistance. Here are the other tips that can help you achieve a favorable outcome.
Determine the Problem and Set Priorities
To begin your project, spend time with representatives from your company and identify the reasons why you need to transform your organization's operations. Once you've established the problems, plan ways on how to address these issues and then solve them accordingly.
Some of the issues that you may encounter involve improving employee experience, harnessing the capabilities of emerging technologies, engaging with customers, and delivering services.
For some organizations, going digital can be an opportunity to understand better their entire business processes. After all, some of which may have been implemented in haste, without fully evaluating their possible impact. Now is the time to improve the orchestration of those business processes to free up the time of employees and save more money.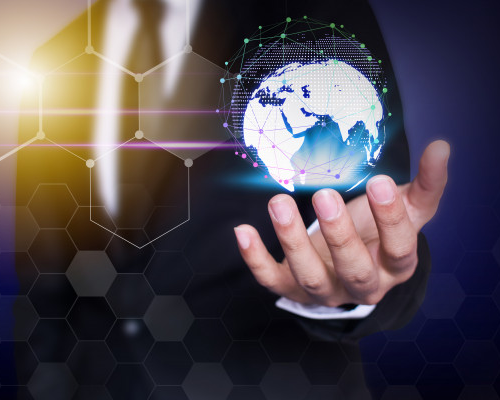 Track the Progress of Your Project
To ensure that you'll meet your organization's goals, identify the metrics that you will use in your digital transformation. Having metrics in place enables you to build confidence in your project. Consider your approach and ask yourself if you are willing to initiate a pilot project to experiment the validity of your concept.
Some companies would like to start transforming a single business unit (probably a product line, department, or region) while others choose to take on enterprise-wide changes from day one. The latter can be quite risky as it takes time to get things underway and to show any noticeable improvements. Review the good and bad sides of both approaches and put in place metrics around your preferred approach to see the results of your transformation.
Get Everyone Onboard and Choose Your Leader
To establish a strong foundation for success, you need a leader that will take responsibility for the digital transformation project. He or she should communicate with all teams to draw on all aspects of company-wide knowledge and collaboration. Ideally, the leader must have a clear mandate and budget from the management team. Meanwhile, employees should undergo training and upskilling to adapt to their evolving roles.
Since the digital transformation is a continuous project, individual employees may not immediately see benefits to their business area. Because of this, it is important to have a public face that can show the vision for the project as well as the roadmap and timeline of improvements.
Utilize Modern IT Management Solutions
Using the same old tools and practices in your organization won't be beneficial if you are planning to enhance your practices. What you need to do is deploy agile IT management solution to solidify your strategies.
Modern IT management solutions can streamline various activities. It unifies different software, automates simple tasks, and manages project collaboration. Most IT leaders are familiar in this territory, as they've spent years perfecting ticketing, change management, and IT asset management, among others.
To facilitate the digital transformation of your organization, you need tools that ensure speed, efficiency, and quality. Through artificial intelligence, automation, and integrations, IT management solution can provide tangible benefits to your organization.
For instance, the service desk can automatically route tickets to the exact department. It can also help expedite complex processes, such as concurrent tasks from human resources, IT, facilities, accounting, security, etc. Instead of using an email chain to put together the right data, a service catalog item can just gather the data and escalate it straight to each service provider. Faster service delivery equates to reduced operating expenses and more time for the staff to focus on larger goals.
As your organization switches to digital tools, you can integrate various pieces of software in your processes, whether it's a communication platform, a single sign-on or provisioning tool, a project management software, or a CRM platform.
Are you looking to provide your organization effective IT management solutions? ITarian can help you achieve higher levels of customer and employee satisfaction without breaking the bank. Our solutions can position you to be an agile market leader. Contact us now.